Nominations Sought For 2009 Arizona Game And Fish Commission Awards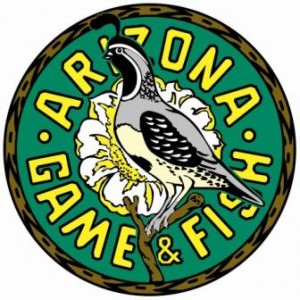 Phoenix, Arizona – -(AmmoLand.com)- The Arizona Game and Fish Commission is soliciting nominations for its 2009 Commission Awards to recognize Arizonans who have contributed significantly to the welfare of the state's wildlife and the mission of the Arizona Game and Fish Department.
Nominations may include individuals, organizations, clubs, foundations or government agencies. Arizona Game and Fish Department employees are not eligible for nomination.
Categories for nomination include Award of Excellence, Youth Environmentalist of the Year, Outdoor Writer of the Year, Media of the Year, Conservation Organization of the Year, Conservationist of the Year, Volunteer of the Year, Educator of the Year, and License Dealer of the Year, as well as three new categories: Natural Resource Professional of the Year, Mentor of the Year, and Advocate of the Year. Descriptions of each category are on the nomination form.
To download a nomination form, visit www.azgfd.gov/commissionand click on the "commission awards" link.
Return the nomination form and all supplemental materials to: Arizona Game and Fish Department, Attn: Marty Fabritz – DOHQ, 5000 W. Carefree Highway, Phoenix, AZ 85086. Forms can also be faxed to (623) 236-7299 or e-mailed to [email protected]
Submission deadline is 5 p.m., Aug. 7, 2009.
Winners of the 2009 awards will be honored at the Meet the Commission banquet in Phoenix in January 2010.
For more information, visit www.azgfd.gov/inside_azgfd/commission_awards.shtml.
About:
The Arizona Game and Fish Department prohibits discrimination on the basis of race, color, sex, national origin, age, or disability in its programs and activities. If anyone believes that they have been discriminated against in any of the AGFD's programs or activities, including employment practices, they may file a complaint with the Deputy Director, 5000 W. Carefree Highway, Phoenix, AZ 85086-5000, (602) 942-3000, or with the Fish and Wildlife Service, 4040 N. Fairfax Dr. Ste. 130, Arlington, VA 22203. Persons with a disability may request a reasonable accommodation or this document in an alternative format by contacting the Deputy Director as listed above.