NWTF's Annual Sporting Clays Shoot August 14-16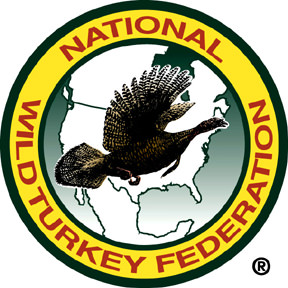 FORSYTH, Ga. – -(ShootingWire.com)- Hundreds of shooters from across the country are preparing for a weekend of intense sporting clays action, fellowship and great prizes at the National Wild Turkey Federation's 16th annual Turkey Shoot, to be held Aug. 14 to Aug. 16, 2009 at The Meadows National Gun Club in Forsyth, Ga.
Sporting clays is a form of clay pigeon shooting in which clay targets are thrown to simulate hunting scenarios. Some enthusiasts have referred to the challenging sport as "golf with a shotgun." Turkey Shoot participants will compete for $100,000 in cash and prizes. Shooting events include the 200-Target Sporting Clays Championship with prizes for Concurrent divisions such as Ladies, Juniors, Subjuniors and Veterans, the 100-target Browning preliminary event, and the 50-bird Briley Squaded Sub-gauge competition, which is nearly sold out.
Rhett Simmons, NWTF director of special events, noted that the Turkey Shoot offers a competitive but friendly environment for shooters of all skill levels. Proceeds from the NWTF Turkey Shoot will benefit Wheelin' Sportsmen NWTF, an outreach program that provides opportunities for men and women with disabilities to enjoy outdoor recreation activities.
The NWTF is a national nonprofit conservation organization that was founded in 1973 and has worked with wildlife agencies to restore wild turkey populations from 1.3 million wild turkeys to nearly 7 million today. Now, NWTF's volunteers raise funds and work daily to improve critical wildlife habitat, increase access to public hunting land and introduce new people to the outdoors and hunting.
National Sporting Clays Association (NSCA) Hall of Fame member and shooting instructor Casey Atkinson noted that sporting clays is a family sport that anyone can enjoy.
"Physical strength is not a factor, so everyone can compete on the same level and have a great time," said Atkinson.
Expert shooter and multi-time NSCA champion Rick Hemingway added that the NWTF Turkey Shoot is always one the premier events on his list.
"It's a fun-loving crowd, and the prizes the NWTF offers are some of the best for the money that you'll find anywhere. I always have a great time," Hemingway said.
The total prize package for the Turkey Shoot totals more than $100,000, including a raffle for a 2009 Chevrolet truck. One hundred guns will be given away as part of the prize package.
Visit www.nwtf.org to view some of the great prizes to be given away to winners at the Turkey Shoot.
"This is an exciting event the whole family can participate in, and we welcome folks to come out and join us for an action-packed weekend as we help raise money for a great cause," said Simmons.
Entries for the 16th annual NWTF Turkey Shoot are going fast. To register, click here. But hurry, pre-registration ends July 31, and registration during the event is first-come, first-served.
2009 Turkey Shoot Sponsors:
ATK/Federal, Bank of America, Baron Technology, Inc., Benelli, Briley Manufacturing, Inc., Browning/Simpson Sales, Budweiser, Cabela's, Charles Daly, Chevy Trucks, ClayShootingUSA, Evans Sports, Inc., Henry Repeating Arms, Knight Rifles, Leupold, Low Country BBQ, Miller Brewing Co./Macon Beverage, National Shooting Sports Foundation, O.F. Mossberg & Sons, Inc., Plano Molding, Pyramex Safety Products, Randy Ryan, Remington Arms Co., Inc., SportEAR, Sporting Clays Magazine, The Marlin Firearms/H&R 1871, LLC, U.S Sportsmen's Alliance, Weatherby, Wild Turkey Bourbon, Winchester Ammunition
About the NWTF: The National Wild Turkey Federation is a national 501(c)(3) nonprofit conservation and education organization with a mission dedicated to conserving wild turkeys and preserving hunting traditions.
When the NWTF was founded in 1973, there were only 1.3 million wild turkeys. Today that number stands at more than seven million birds throughout North America, thanks to the efforts of state, federal and provincial wildlife agencies, the NWTF and its members and partners.
Growth and progress define the NWTF as it has expanded from 1,300 members in 1973 to more than 400,000 today. With that growth has come impressive strides in wildlife management as the NWTF has forged dynamic partnerships across the country to further its conservation mission. Together, the NWTF's partners, sponsors and grassroots members have raised and spent more than $286 million upholding hunting traditions and conserving nearly 14 million acres of wildlife habitat.
While wild turkey restoration is nearing completion, the NWTF still has much work to do. Across North America, supporters are working to enhance habitat for wild turkeys and other wildlife while providing hunters with more opportunities and access to public and private land. In addition, NWTF volunteers and partners are introducing youth, women and people with disabilities to the outdoors through special educational events.
The NWTF's national headquarters, located in Edgefield, S.C., features the Wild Turkey Center and Winchester Museum and 100-acre Outdoor Education Center.
If you would like to become a member of Team NWTF, join a committee or start a chapter, please visit our Web site at www.nwtf.org or call us at 800-THE-NWTF.
About NWTF
The National Wild Turkey Federation is a national nonprofit conservation and hunting organization that, along with its volunteers, partners and sponsors, has worked for the conservation of the wild turkey and preservation of the hunting tradition. When the NWTF was established in 1973, there were only 1.3 million wild turkeys. Today that number stands at more than seven million birds throughout North America, and hunting seasons have been established in 49 U.S. states, Canada and Mexico