Obama Regulatory Czar Looks Set For Confirmation
Georgia Senator Removes Hold on Animal Rights Leaning Nominee.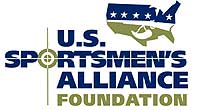 Washington, DC – -(AmmoLand.com)- It appears that President Obama is going to "get his man" as the head of a powerful federal agency with that oversees regulations, despite lingering concerns over the nominee's views on animal rights and hunting.
Cass Sunstein, a Harvard law professor, looks set to be confirmed as the new head of the Office of Information and Regulatory Affairs (OIRA) after U.S. Senator Saxby Chambliss (R- GA) announced his intention to remove the "hold" on the nomination.
Sunstein has appeared to be an unyielding advocate for the animal rights movement. He has written extensively on the subject and shown a strong dislike towards hunting, going so far as to say that "we might ban hunting altogether, at least if it's sole purpose is human recreation." He also indicated that he supported the idea of allowing lawsuits on behalf of animals.
As a part of the federal budget office, OIRA has extensive authority to block rules. Given this influence, Sunstein's views raised concerns for sportsmen that pro-hunting regulations could be blocked for years to come if his nomination proceeded. As previously reported, Sen. Chambliss placed a hold on the nomination due to those concerns.
However, Sen. Chambliss was quoted on July 16 in Congress Daily as saying, "I am not gonna keep him from confirmation and I intend to lift my hold." The senator's decision came after a personal meeting with Sunstein. Sen. Chambliss also referred to a letter he received from Sunstein in which he pledged not to "take any steps to promote litigation on behalf of animals" and that the law does not give animals the right to sue."
While additional holds by other senators are possible, it is now expected that Sunstein will soon be confirmed by the full Senate.
"We plan to watch Mr. Sunstein closely and trust that he will not misuse his authority to advance a radical agenda against America's sportsmen," stated Bud Pidgeon, U.S. Sportsmen's Alliance (USSA) president and CEO. "Should any misuse occur, the USSA stands ready to go to battle immediately."
About:
The U.S. Sportsmen's Alliance is a national association of sportsmen and sportsmen's organizations that protects the rights of hunters, anglers and trappers in the courts, legislatures, at the ballot, in Congress and through public education programs. For more information about the U.S. Sportsmen's Alliance and its work, call (614) 888-4868 or visit its website, www.ussportsmen.org.