Okanogan County, Wa. Special-Access Deer Hunt Applications Due Aug. 19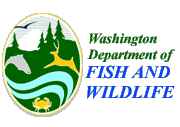 OLYMPIA, Wa – -(AmmoLand.com)- Fifteen lucky hunters will have an opportunity to hunt deer this fall on the 6,000-acre Charles and Mary Eder unit of the Scotch Creek Wildlife Area in northeastern Okanogan County.
Hunters can submit an application for the special "limited-entry" deer hunt on the Washington Department of Fish and Wildlife's (WDFW) website at
http://wdfw.wa.gov/hunting/special_hunts/drawings/deer_hunt_scotchcreek.html
or by contacting the department at (509) 754-4624 or (360) 902-2515.
The deadline to apply is midnight Aug. 19.
Fifteen applicants will be chosen in a random drawing scheduled Aug. 20. Winners of the drawing will receive access permits to the Eder Unit of WDFW's Scotch Creek Wildlife Area near Oroville.
"This is the second year of our effort to provide quality hunting opportunities in this area," said Matt Monda, WDFW regional wildlife manager. "This special drawing is open to the general public without any additional fees beyond the cost of a hunting license and the standard tags."
Of the 15 access permits available this year, five will be reserved for bowhunters, five for muzzleloaders and five for hunters using modern firearms. Deer-hunting seasons for the area are Sept. 1-25 for bowhunters, Sept. 26 – Oct. 4 for muzzleloaders and Oct. 17-25 for hunters using modern firearms.
Hunters are allowed to take only one deer, as authorized by their general hunting license.
The results of the drawing will be available on WDFW's website the last week of August. Hunters who are drawn will receive an access permit and a boundary map in the mail.