Ruger Contributes $10,000 to USA Shooting Team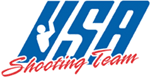 COLORADO SPRINGS, Colo. – -(AmmoLand.com)- Ruger presented USA Shooting with a $10,000 check at the Shooting Industry Masters following the Academy of Excellence awards in Hartford, Conn. on Friday, July 24.
Proceeds from the sales of a TALO Distributors exclusive limited edition Ruger Mark III .22 pistol generated this latest contribution to the shooting team.
This is the fourth collaboration between TALO Distributors and Ruger on USA Shooting Team projects.
Since 2003, Ruger has produced two USA Shooting Team series Ruger 10/22 rifles and a Ruger Mark II pistol. Proceeds from these limited edition Ruger firearms have generated over $300,000 in funding for the USA Shooting Team.
For more information on TALO exclusives please visit www.taloinc.com.
About USA Shooting:
USA Shooting, a 501c3 non-profit corporation, was chartered by the United States Olympic Committee as the National Governing Body for the sport of shooting in April 1995. USA Shooting's mission is to prepare American athletes to win Olympic medals, promote the shooting sports throughout the U.S. and govern the conduct of international shooting in the country. Check us out on the web at www.usashooting.org