Sako Finnlight Rifle Receives Editor's Choice Award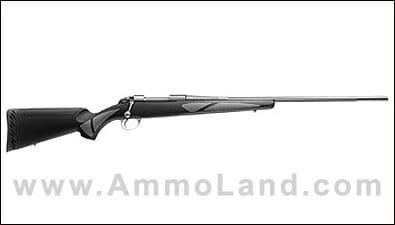 ACCOKEEK, MARYLAND — Beretta USA is proud to announce that its Sako 85 Finnlight ST model received an "Excellent" rating from Outdoor Life in their annual review of hunting rifles.
Each year Outdoor Life performs tests and offers awards in various product categories. This year 13 new models were tested and more than 3,500 rounds of ammunition were fired. "Our rigorous and unbiased testing protocol offers the toughest, most honest comparison of new hunting rifles on the market," according to John B. Snow, Executive Editor.
The Finnlight ST performed exceptionally well and was the only rifle tested to receive an overall rating of 4-stars, or the classification of "Excellent". The Finnlight ST received A-grades in both Workmanship and Performance.
Noted in particular for its accuracy and super smooth action, the Finnlight ST also received accolades for its redesigned grip with palm swell, and inserts and non-slip material along its synthetic stock.
"Beretta is very pleased to have its Finnlight ST receive the Editor's Choice Award," said Chip Klass, Marketing Manager for the rifle line. "Sako rifles are regarded the world over as the most accurate production rifles available, and Beretta is proud to have this brand as a prominent part of its family of products."
About:
Beretta, established in 1526, is the oldest industrial dynasty in the world tracing its roots through 16 generations of continuous family ownership. Firearms bearing the Beretta name have been sold for almost 500 years. Beretta USA Corp. was founded in 1977 and supplies the standard sidearm to the U.S. Armed Forces. Today, Beretta manufactures, distributes and markets a complete line of firearms, accessories and apparel. Beretta also owns and operates six retail Beretta Gallery stores worldwide. For additional information, visit www.berettausa.com.