Scholarships Awarded At Conclusion Of Youth Education Summit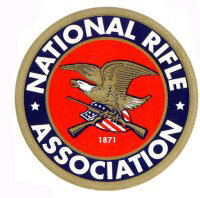 FAIRFAX, VA —-(AmmoLand.com)- The National Rifle Association has awarded $10,000 in scholarships through this year's Youth Education Summit (Y.E.S.), a 7-day, expenses-paid educational experience in Washington, D.C.
Launched in 1996, the Y.E.S. program is an effort by the National Rifle Association to foster America's youth in becoming more engaged and knowledgeable citizens at both national and local levels. Funding for the program is provided by the NRA Foundation with monies raised by Friends of NRA, the grassroots fund-raising program started in 1993 and run entirely by volunteers.
While in the nation's capital, students learned the significance of the U.S. Constitution and the Bill of Rights and developed an understanding of government and the importance of being an active participant. As part of the summit, students toured the Capitol, National Archives Museum, Pentagon, Mt. Vernon, NRA Headquarters Shooting Range and NRA National Firearms Museum, and many of the memorials and monuments in Washington, D.C.
The recipients of these scholarships demonstrated extraordinary leadership skills during the 2009 Summit.
$2500 – Steven Johnson, Ponchatoula, LA
$1500 – Alyssa Ferrin, Phoenix, AZ
$1500 – Chad Hart, Cedar Hills, UT
$1500 – Alec Janda, Chagrin Falls, OH
$1500 – Adam Kroczaleski, Standish, MI
$750 – Mark Edmonson, Ogden, UT
$750 – Korbin Kiblinger, Redmond, OR
For more information on this year's Youth Education Summit, please contact Jeremy Greene at (703) 267-1354 or [email protected], or log onto www.nrafoundation.org/yes.
About:
Much of the money that funds Y.E.S. is raised through Friends of NRA, a grassroots fund-raising program which utilizes banquets, auctions, to foster community involvement, raise money, and give 100% of the net proceeds to qualified local, state and national programs. For more information about the Youth Education Summit, visit www.friendsofnra.org/yes or contact Laura Dindal, Event Services Manager, at (800) 672-3888, extension 1354, or email her at [email protected]