Sportsmen Press USDA to Slow Colorado Roadless Rule-Making
Broad consortium of hunting and angling groups stresses the need for revision of draft Colorado roadless plan to sustain fish and wildlife habitat, sporting opportunities.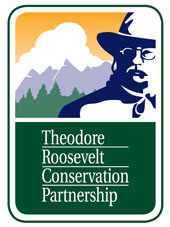 WASHINGTON – -(AmmoLand.com)- In a letter sent today to U.S. Department of Agriculture Secretary Tom Vilsack, a broad consortium of sportsmen's groups urged USDA intervention in the finalization of a state-based rule for roadless area management in Colorado to conserve valuable fish and wildlife habitat and uphold hunting and fishing opportunities.
The draft Colorado roadless rule, which will determine the management of 4.4 million acres of roadless backcountry, has been widely criticized due to exceptions and loopholes that could jeopardize some of the state's most valuable public lands. Organized sportsmen have been meeting with representatives from the state and U.S. Forest Service throughout the development of the Colorado roadless rule and have expressed significant concerns about the ability of the proposed rule to conserve Colorado's best remaining fish and wildlife habitat.
"By deferring completion of the Colorado rule," the letter reads, "we can take time to further address and attempt to fix the proposed rule's many problems. This process should include continued negotiations with sportsmen, conservationists and the state Division of Wildlife to ensure that Colorado roadless areas are afforded the same level of protections as those provided by a national roadless rule."
"As Colorado hunters and anglers know from boots-on-the-ground experience, roadless areas provide important habitat for our state's fish and wildlife populations," said David Petersen, state field director for Trout Unlimited's Sportsmen's Conservation Project. "These areas are critical to both the health of watersheds and a range of big-game species. With private-lands sportsman access rapidly diminishing, our public-lands backcountry has become the last bastion of the North American Model of Game Management, offering equitable access to high-quality hunting and fishing for all."
Overall, roadless area conservation is overwhelmingly supported by Coloradans, with the vast majority of public comments on the state rule-making process requesting the strongest possible conservation measures in the Colorado rule.
"The public has spoken loudly and decisively in favor of backcountry conservation," said David Lien, co-chair of Colorado Backcountry Hunters & Anglers. "Correspondingly, our federal government must assure the long-term conservation of our valuable national forest backcountry through a Colorado roadless rule that lives up to the expectations of the public and the requests of the state Division of Wildlife."
More than 58 million acres of roadless areas are encompassed within America's national forests and grasslands, but a series of conflicting court decisions have left management of these areas unsettled for years. Hunters and anglers supported the recent move by Secretary Vilsack to issue a "timeout" on most development in roadless areas. The secretary's directive requires high-level review of proposed backcountry development until permanent rules for these areas' management can be resolved.
"Secretary Vilsack can play a crucial leadership role in the Colorado roadless rule-making process by ensuring that our state's backcountry is conserved," said Forrest Orswell, Colorado field representative for the Theodore Roosevelt Conservation Partnership. "In this case, the secretary's involvement is not only the responsible course of action; it is the right thing to do. The sportsmen's community is willing to help move this important process forward and stands ready to assist in finalizing this far-reaching management document."
Read the sportsmen's letter to Secretary Vilsack.
About:
Inspired by the legacy of Theodore Roosevelt, the TRCP is a coalition of organizations and grassroots partners working together to preserve the traditions of hunting and fishing.