Texas Deer Association Hosts State's Largest Event for Whitetail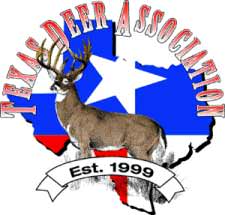 SAN ANTONIO, TX —-(AmmoLand.com)- When it comes to a gathering of deer experts, breeders and authorities on raising whitetail and mule deer, it doesn't get any bigger and better than this. Year after year, the annual Texas Deer Association convention is the largest deer event in the State of Texas, and the 11th Annual TDA Convention next month promises to be the largest in history.
The Texas Deer Association (TDA) will host its 11th Annual Texas Deer Association's Convention on August 20, 2009, through August 23, 2009, at the Westin La Cantera Resort & Hotel in San Antonio. The annual event attracts thousands of deer enthusiasts from around the state, and brings together the heart of the Texas deer industry under one roof.
This year's event features more than 125 exhibitors from around the hunting and deer industries, fund-raising activities that award whitetail and exotic hunts, hunting equipment and firearms; and other exciting events, such as the 2009 Superior Genetics Whitetail Deer Auction and 2009 Select 30 Deer Auction, educational seminars on deer management, casino night and much more.
Also new at this year's event is the Laser Shot® Virtual Hunter Challenge for adults and children. Provided in cooperation with the American Deer & Wildlife Alliance, the Laser Shot system utilizes projection and laser detection technology to give contestants and students the experience of sporting firearms. First-place winners will receive custom buckles and other great prizes include antler scoring kit by Game Management Solutions (GMS), antler mounting kit by Mountain Mike Reproductions and gun cleaning kits by Otis Technology.
"The TDA convention is the state's largest event of the year dedicated to whitetail and mule deer, and we are excited to once again welcome thousands of deer enthusiasts from across Texas and the country," says Karl Kinsel, executive director for the Texas Deer Association. "Unlike any other event in the state, this convention provides a great opportunity for industry experts, new and experienced deer breeders and sportsmen to network and learn about deer and, of course, it's a lot of fun too."

"The TDA Convention fills up quickly, so members wanting to attend should not delay in submitting registration forms," adds Marta Ramos, TDA director of operations. "We try our best to accommodate everyone, but our convention breaks attendance records every year and we're expecting another great event this year."
Since it was established in 1999, the Texas Deer Association has successfully worked to increase quality hunting experiences for all Texas hunters and to advocate wise management practices, promote research and technology regarding improvements to deer herds through the practice of controlled breeding and genetic improvements. As 'Proud Stewards of Texas Deer,' the TDA is the only non-profit organization solely committed to improving the quality of Texas deer herds and growing the deer industry.
In addition to legislative efforts to help the industry, the TDA provides a year-round public education campaign for its members and other deer enthusiasts, which includes a full-color bimonthly publication, Tracks Magazine, that provides updates on current industry news, deer genetics, land management, ranching and game management issues.
To learn more about the Texas Deer Association or for membership information, visit www.texasdeerassociation.com or call 210.767.8300.
About:
Headquartered in San Antonio, Texas, the Texas Deer Association is a non-profit organization dedicated to the health and welfare of Texas deer herds, and to developing ways to improve deer quality in Texas. For more information on the Texas Deer Association, call 210.767.8300 or visit www.texasdeerassociation.com.