The TRCP's 8th Birthday and You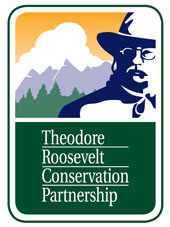 Washington, DC – -(AmmoLand.com)- Eight years ago today, a group of avid hunters, anglers and conservationists launched the Theodore Roosevelt Conservation Partnership. With the mission of guaranteeing all Americans quality places to hunt and fish and using Theodore Roosevelt's conservation legacy as inspiration, these visionaries set out to create a coalition of organizations to inject sportsmen's voices more effectively into natural resources policymaking.
Help the TRCP continue its record of success by celebrating our birthday with a personal donation. In times of economic hardship, people turn to hunting and fishing as a simple and affordable way to enjoy time with their families. Now more than ever, we are reminded of why we are so lucky, as Americans, to have affordable access to quality hunting and fishing. During these tough economic times, the TRCP needs your help to ensure the future of America's sporting traditions.
With your help, the TRCP and our 24 partner organizations are successfully influencing our nation's decision-makers to include conservation provisions for fish, wildlife and their habitats in federal policies and legislation. Our efforts have resulted in fish and wildlife funding being included in climate change legislation under consideration in Congress. We've advanced clean water policy that will help sustain the critical habitat and sporting opportunities provided by America's wetlands. And we've presented to Congress and the new administration principles for ensuring balanced energy development on our public lands and waters.
TRCP membership is free, and your participation in our grassroots efforts plays a huge part in the TRCP's success in addressing the concerns of hunters and anglers in the policymaking process.
Theodore Roosevelt said, "It is not what we have that will make us a great nation; it is the way in which we use it."
The TRCP looks forward to another successful year of work ensuring that our nation continues to responsibly use our natural resources and conserve our fish, wildlife and habitats so future generations of hunters and anglers can enjoy them.
Support the TRCP birthday today, and do your part to ensure that all Americans continue to have quality places to hunt and fish.
Theodore Roosevelt Conservation Partnershi 555 11th St. NW, 6th Floor Washington, DC 20004
About:
Inspired by the legacy of Theodore Roosevelt, the TRCP is a coalition of organizations and grassroots partners working together to preserve the traditions of hunting and fishing.