Mark E. Thomas Joins NSSF And Will Lead Marketing Communications Efforts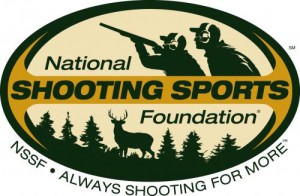 NEWTOWN, Conn. — -(AmmoLand.com)- Mark E. Thomas has been appointed managing director, marketing communications, for the National Shooting Sports Foundation.
Thomas comes to NSSF after serving seven years as director of marketing for Invisible Fence Brand in Knoxville, Tenn.
He has more than two decades of sporting goods experience in a variety of marketing roles with Remington, Stren, Brunswick Corp., Outboard Marine Corp. and Volvo Penta. A 51-year-old Missouri native, Thomas will be responsible for all NSSF marketing and communication efforts. He will direct the in-house marketing and communications staff while reporting to Chris Dolnack, NSSF senior vice president.
"Mark brings a wealth of marketing and communication skills, and is adept at strategic planning and tactical execution," said Dolnack. "He has an expert knowledge of traditional and new media communications, disciplines that will serve NSSF and its members well as we move forward in expanding our initiatives to promote, protect and preserve hunting and the shooting sports."
Thomas joined DuPont Sporting Goods in 1984 and served first as public relations manager for Stren Fishing Lines, then was promoted as public relations manager for Stren and Remington Arms Company.
His final position with the company was sporting goods merchandising manager. With Outboard Marine Corp., Thomas headed up all marketing and communications activities for Stratos, Hyrdasports, Javelin and Quest boat brands. After his tenure with Volvo-Penta and Amadeus GDS, Thomas led all marketing efforts for Invisible Fence Brand, which eventually gained over 79 percent of the electronic containment and pet behavior market share.
Thomas will lead a group of nine professionals at NSSF and be located at the organization's headquarters in Newtown.
About:
The National Shooting Sports Foundation is the trade association for the firearms industry. Its mission is to promote, protect and preserve hunting and the shooting sports. Formed in 1961, NSSF has a membership of more than 4,000 manufacturers, distributors, firearms retailers, shooting ranges, sportsmen's organizations and publishers. For more information, log on to www.nssf.org