Traveling Waterfowlers: Preparation is the Key to Seamless Trip
Begin Planning for Fall Today.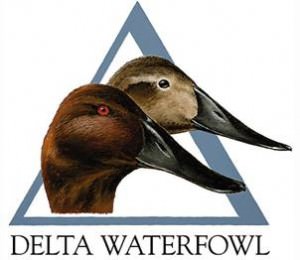 Delta Magazine CoverBismarck, N.D.- -(AmmoLand.com)- Today's waterfowling culture is replete with diehards who have no inhibitions about traveling across North America to satisfy their desires to spy ducks and geese cupped and committed into their decoy spreads.
Call these hunting vagabonds traveling waterfowlers.
While the hunting season is still months down the road, duck and goose hunters should not get lost in the bustle of summer and forget to begin planning and preparing for their fall hunting trips, according to an article in the summer issue of Delta Waterfowl magazine.
"There's an old saying that he who fails to prepare is preparing to fail, and that's so true when it comes to planning a waterfowling trip, especially when you're traveling a great distance," says Associate Editor Tori J. McCormick, who wrote the story, The Traveling Waterfowler: A Trip-planning Primer of Dos and Don'ts. "For many waterfowlers who have plans to hunt in another state, they may need to apply for licenses right now. Or, if you're planning a trip to Canada and don't have a passport, you had better get moving on that too. Fall will be here before you know it."
McCormick says pre-trip planning is the crucible for a seamless trip. The more thoroughly you prepare, he says, the less likely something unforeseen will happen. "For many hunters, and especially with a tough economy, they may only take one trip this fall, so pre-trip planning is not only important; it's essential if you hope to maximize the experience," he said.
McCormick says he knows about which he speaks. "I've taken numerous waterfowl hunting trips over the years, and I've learned some lessons the hard way, and I have the scars to prove it," he quipped. "One example: A few years back, and despite what I thought was diligent planning, I forgot to pack my shotgun with the rest of my gear. I finally realized that 200 miles down the road in route to my destination. Let me just say for the record that the last thing you want to forget on a week-long duck-hunting trip is your favorite shotgun."
For the story, McCormick interviewed Delta staffers, chapter members, natural resource professionals and close friends, all of whom, he said, are experienced traveling waterfowlers. He then took their contributions and distilled them into easy-to-read vignettes.
"The story has a variety of tips and dos and don'ts, everything from securing a dog-friendly motel room to consulting a travel agent to using a system on how to pack your hunting gear," McCormick said.
McCormick says he begins every trip by printing out this trusty packing/to-do list, which is stored in his computer. "Before a trip, I like to have the checklist handy to lessen the odds that I don't forget something really important, like my skunk kit just in case my dog gets the short end of a close encounter," he said. "That unhappy accident has happened before, and while it was unpleasant, at least I had the kit to counteract the nasty perfume. It didn't ruin the entire trip."
McCormick says traveling waterfowlers can use the summer to refurbish their gear, renew contact with landowners and conduct other research beneficial for a fall hunting trip. "Maintaining landowner relationships is obviously important for the individual hunters but it is also important for the future of our heritage," he said. "Roughly 90 percent of the ducks produced every year come from private land, so it's extremely important that waterfowlers treat landowners with respect—especially if they're given permission to hunt."
In the end, trip preparation and planning, he says, are actually just part and parcel of being a waterfowler. "What's great about being a traveling waterfowler is that there's really no off-season—there's always something to do to keep you linked to the culture, even during the heat of summer." he said.
Read the full Traveling Waterfowl story in the summer of issue of Delta Waterfowl magazine. For more information: www.deltawaterfowl.org.
About:
Delta provides knowledge, leaders and science-based solutions that efficiently conserve waterfowl and secure the future for waterfowl hunting.