Universal Coin & Bullion Offers Matching Gift to Benefit NRA's Voice of Freedom Programs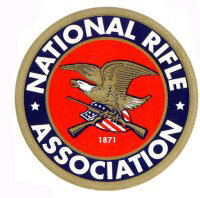 FAIRFAX, VA – -(AmmoLand.com)- Official rare coin and bullion dealer for the National Rifle Association (NRA), Universal Coin & Bullion, has created a matching gift to benefit NRA Voice of Freedom programs.
To expand the NRA Voice of Freedom programs, Universal Coin & Bullion President, Michael Fuljenz, has offered to help the NRA raise $150,000 by donating fifty cents for every dollar donated or pledged by October 10, 2009. Qualifying gifts can benefit any of the 501(c)(3) or 501(c)(4) entities within the NRA Voice of Freedom which includes the NRA (Institute for Legislative Action and Media Outreach efforts), the NRA Freedom Action Foundation, and the NRA Civil Rights Defense Fund. Additionally, gifts may be from individuals or companies and can be pledged over a period of five years or less.
"This is an excellent opportunity for anyone interested in maximizing their investment in the future of Freedom," commented Wayne LaPierre, NRA Executive Vice President. "We are grateful for Universal Coin & Bullion's distinguished philanthropic leadership and their offer to help others make a difference in the fight for our Second Amendment rights."
The results of the matching gift opportunity will be announced during the NRA Heritage Society's Fall in Williamsburg 2009 event. This event is held annually at different locations throughout the country to honor donors who make a gift commitment through their estate. To complement the event, everyone who takes advantage of this matching gift opportunity will receive recognition as sponsors of the Fall in Williamsburg 2009 event.
Fuljenz stated, "Universal Coin & Bullion is dedicated to preserving freedom so our first thought was a partnership with the NRA. Albert Einstein once said, "Only a life lived for others is a life worthwhile," I believe that. Through this matching gift, we hope NRA members will seize the opportunity to experience the joy of working together toward our fight for freedom. This matching gift presents the chance to exercise those values and make a lasting impact on the future."
For additional details about the Voice of Freedom, please visit the NRA Office of Advancement's website at http://nragive.com/voice_of_freedom.html. For more information about the NRA Heritage Society or Fall in Williamsburg 2009, please visit the NRA Heritage Society's website at http://www.nraheritagesociety.org/.
To learn more about this opportunity or to make a gift to benefit NRA programs, contact Frank Cerutti, Director of Strategic Giving, NRA Office of Advancement, (703) 267-1571 or visit www.nragive.com. To learn more about Universal Coin and Bullion, visit www.universalcoin.com.
About:
Established in 1871, the National Rifle Association is America's oldest civil rights and sportsmen's group. Four million members strong, NRA continues its mission to uphold Second Amendment rights and to advocate enforcement of existing laws against violent offenders to reduce crime. The Association remains the nation's leader in firearm education and training for law-abiding gun owners, law enforcement and the military.