Washington Commission Surveys Public Priorities For A New Fish And Wildlife Director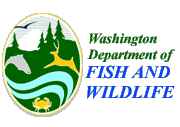 OLYMPIA, WA – -(AmmoLand.com)- Should the next director of the Washington Department of Fish and Wildlife (WDFW) focus on restoring wild salmon and steelhead populations, or on improving statewide fishing and hunting opportunities?
That is one of several options posed in an online public survey by the Washington Fish and Wildlife Commission, which is currently accepting applications for the state's top job in fish and wildlife management.
Anyone interested in sharing their ideas about qualifications for that position can do so on the commission's website at http://wdfw.wa.gov/commission/ . A job description and application form are also available at that site.
Phil Anderson has been serving as interim director since December, when Jeff Koenings resigned after 10 years as director of the agency.
"We'd like to hear from anglers, hunters and everyone interested in the future of our state's natural resources," said Miranda Wecker, who chairs the nine-member citizen commission responsible for setting policy – and hiring a director – for WDFW. "We'll consider those responses as we get down to the business of selecting a new director."
So far, 21 candidates have applied for the position, said Anthony Cesario, a state Department of Personnel recruiting consultant, who updated the commission on the executive search during a public meeting July 10-11 in Olympia. "About five of those candidates appear to be qualified," he said.
Wecker said the commission will review the qualifications of specific applicants at a meeting scheduled Aug. 6-8 in Colville. Applications will be accepted until the position is filled, she said.
The commission also addressed several other issues at its July 10-11 meeting, including:
A new permit fee: The commission authorized retail stores that sell hunting licenses to begin charging a 50-cent handling fee for each migratory-bird permit they issue. WDFW currently mails out those permits, but plans to move to point-of-sale distribution by license dealers starting Sept. 1. The new process is expected to save WDFW $20,000 per year in staff time and mailing costs, while also expediting the receipt of hunter reports used in managing the harvest of brant, snow geese and other migratory birds.
Cougar hunting with dogs: The commission reauthorized a pilot program that allows cougar hunting with the aid of dogs in counties that meet certain criteria. The program was extended through 2010, with some changes in hunter eligibility and the timing of the hunting season and permit drawings. Six counties – Chelan, Okanogan, Ferry, Stevens, Pend Oreille and Klickitat – are currently eligible to participate in the program, designed to manage local cougar populations.
Hatchery and fishery reform policy: The commission deferred action on a proposed new hatchery and fishery reform policy, pending further review. The proposed policy would establish new guidelines for hatchery operations and fishery management to expedite the recovery of wild salmon and steelhead while also supporting sustainable fisheries. A new draft of the proposed policy ("Draft 4") will be posted for review on the commission's website by July 20.
Three new members joined the commission at its July 10-11 meeting: David Jennings of Olympia, Rollie Schmitten of Levenworth and Brad Smith, Ph.D., of Bellingham. In June, Gov. Gregoire appointed the three new commission members to terms ending Dec. 31, 2014.