WILD About..Monarch Butterflies Teachers Workshop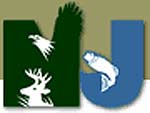 Pequest Trout Hatchery, NJ – -(AmmoLand.com)- The NJDEP Division of Fish and Wildlife is sponsoring a 6-hour hands on workshop using the monarch butterfly as a context for learning.
The monarch butterfly is ideal for teaching life cycles, metamorphosis, plant / animal connections and the importance of habitat diversity to Kindergarten through eighth grade students.
The workshop will provide educators content knowledge in life science and natural systems. Participants will learn to identify monarch butterflies in the field, explore their life cycle and habitat requirements, and learn to raise and care for caterpillars in the classroom.
Registration is required, and there is a $15 fee payable to the NJ Division of Fish and Wildlife. The deadline for registration is July 31. Participants should bring lunch and dress appropriately, as much of the workshop will be held outside.
Contact Liz Jackson at (908)-637-4125 or by e-mail at [email protected] for more information and to register. For a program flyer go to https://www.njfishandwildlife.com/pdf/2009/monarchs8-09.pdf on the division's website.