A Friend Remembered – Carl Kuhn 1927-2009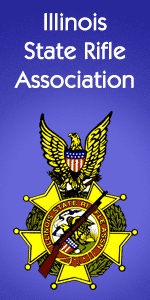 Illinois –-(AmmoLand.com)- Carl Kuhn, Former ISRA Executive Vice President, passed away on August 21.
Carl practiced law for 52 years in DuPage County. He was a WWII veteran and was the past commander of the VFW Post 1824 and American Legion Post 3 in Bartlett.
He was active in firearms safety as a Range Master and a Hunter Safety Instructor in Illinois. Carl was a life member of NRA and ISRA, and was active with the NRA Foundation's Friends of NRA program since its inception in the 1990's.
Carl led the formation of the Fox Valley Friends of NRA Committee, and in later years had a strong role in the Three Rivers Friends of NRA Committee, these being two of the most successful such committees in Illinois.
Carl was preceded in death by his loving wife Helen three years ago. He is survived by a brother, Andrew, three sons, Eric Evan and Carl, four grandchildren and six great-grandchildren.
A visitation will be held from 3 to 9 p.m. Wednesday, August 26 in Countryside Funeral Home, 950 S. Bartlett Rd., Bartlett. A memorial Mass will be at 10:30 a.m. Thursday, August 27 at Resurrection Catholic Church, 30 W 350 Army Trail Rd., Wayne.
About:
The mission of the Illinois State Rifle Association has not changed – only the challenges have become more taxing. One of the greater challenges, on the foreign front especially, is the way our enemies go about attacking us. The most troubling though are our domestic adversaries – they want to disarm the civilians of Illinois and to prevent us from shooting, hunting, collecting, or even owning a firearm.
The ISRA stands at the threshold of our second century, we are continuing to promote marksmanship and gun safety, but our role is widening beyond our Founders' wildest dreams.