Another Mayor Drops Membership in Mayors Against Illegal Guns an Anti-gun Banning Organization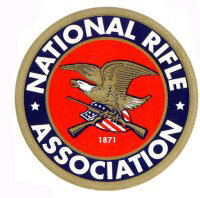 Walton Hills, Ohio –-(AmmoLand.com)- Since its creation, Mayors Against Illegal Guns (MAIG) has signed up a large number of committed anti-gun politicians to its ranks. It has also signed up some politicians who failed to realize the true anti-gun nature of MAIG. A number of those mayors have resigned their membership when they learned the truth.
This past week, yet another mayor, Village of Walton Hills, Ohio Mayor Marlene Anielski (R), has resigned her membership. Mayor Anielski informed the Buckeye Firearms Association of her decision, reporting that she had not realized the real agenda of MAIG. In fact, she reported, she and her husband are NRA life members!
With the ongoing effort by MAIG to mislead the public and even its own members on its true agenda, it is no surprise that some mayors are choosing to leave the group. How many more mayors don't know what MAIG is really all about?
All Gun Owners should ask: Is my mayor a member of MAIG? If you do not know, check the list here.
If your mayor is on the list, contact his or her office and politely let him or her know you are opposed to his or her membership in Mayor Bloomberg's radical anti-gun organization.
AmmoLand has added this sample letter:
———— Sample Letter ——————– (provided by AmmoLand.com)

Please Resign From Mayors Against Illegal Guns

Hello Mayor XXX:

I see you are listed as a member of the Mayors Against Illegal Guns Coalition who's purported purpose is to combat the criminal acquisition and misuse of guns, which is a goal shared by all Americans.

Regrettably, it abundantly clear that Mayor, Michael Bloomberg and radical anti gun groups are using this coalition of mayors to advance a hidden agenda of bringing lawsuits against members of the firearms industry and spreading anti-gun propaganda.

It is simply unconscionable that in the past year MAIG, under your sponsorship, would call for a repeal of the Shelby /Tiahrt amendment that helps to safeguard criminal investigations and the lives of law enforcement officers by restricting access to firearms trace data solely to law enforcement.

How anyone, least of all a public official, could be willing to sacrifice such a law enforcement lifeline in order to gain an edge in suing the firearms industry that they have political differences with is repugnant to me.

In an editorial entitled "Setting the Record Straight,**" ATF Acting Director Sullivan repudiated Mayors Against Illegal Guns coalition's long-held mantra that the current legislation forbids law enforcement from sharing trace data.

** http://www.scrippsnews.com/node/22041

In clearing up this mistruth, Acting Director Sullivan stated, "Let me be clear: neither the congressional language nor ATF rules prohibit the sharing of trace data with law enforcement conducting criminal investigations, or place any restrictions on the sharing of trace data with other jurisdictions once it is in the hands of state or local law enforcement."

According to ATF and the Department of Justice, the Mayors Against Illegal Guns coalition actions in having civilian private investigators conduct clandestine sting operations against federally licensed firearms dealers, without the knowledge of ATF actually interfered with ongoing criminal investigations, putting the lives of law enforcement officers and others at risk. The Department of Justice warned Mayors Against Illegal Guns coalition to refrain from these actions because such efforts could "interrupt or jeopardize ongoing investigations."

You should not want the blood of a police officer on your hands or the citizens you represent so that you can advance the Mayors Against Illegal Guns coalition's anti-gun litigation campaign.

You should instead support the Fraternal Order of Police, a group that opposes your coalition's efforts to gain access to gun trace data for use in civil lawsuits.

If a federally licensed firearms dealer is engaged in criminal activities it is the job of law enforcement like the ATF to enforce those laws, not the MAIG.

It is very disheartening to see an elected official attach his good name to such an organization and I hope you will rethink your position and have your name immediately withdrawn from their list of participating mayors.

Your response to this letter would be much appreciated.

Sincerely

Your Name

Your address

———— Sample Letter ——————–
About:
Established in 1871, the National Rifle Association is America's oldest civil rights and sportsmen's group. Four million members strong, NRA continues its mission to uphold Second Amendment rights and to advocate enforcement of existing laws against violent offenders to reduce crime. The Association remains the nation's leader in firearm education and training for law-abiding gun owners, law enforcement and the military.