ATK Demonstrates Integrated Weapon Systems Capability at Ft. Benning
Live-Fire Event Featured Advanced Medium Caliber Systems on Ground Combat Vehicles.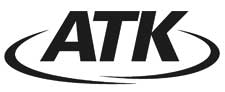 MINNEAPOLIS, Mn –-(AmmoLand.com)- Alliant Techsystems (NYSE: ATK) demonstrated its innovative firepower capabilities at the U.S. Army's Ft. Benning Red Cloud Range, on August 27, 2009. During the live-fire event, ATK demonstrated advancements to its battle-proven Bushmaster Chain Gun systems, on a variety of platforms, with enhanced precision, lethality, reliability, and range to address current and future operational needs. ATK is a leader in integrated weapon systems capabilities that include remote-operation, electronics and fire control, and compatibility with a full-suite of ATK ammunition, including a compatible Programmable Airburst Munition (PABM) that extends operational effectiveness.
During the event, ATK fired four cannons in the following live-fire configurations:
Lightweight 25mm Bushmaster Chain Gun (LW25) integrated into a Kongsberg mount on a Textron MSV
LW25 integrated into a Palletized Autonomous Weapon System (PAWS), mounted onto a HMMWV
30mm M230 Link Fed (LF) integrated into the Viper Gun System (Viper)
30mm/40mm Mk44 Bushmaster Chain Gun with PABM
The LW25 is the newest member of the Bushmaster family; its compact size and low-recoil design makes the LW25 ideally suited for ground combat, surface combatant, and rotary-wing applications. The system is also compatible with the current family of remote weapon stations employed on Stryker, Bradley, HMMWV and MRAP vehicles. The LW25 system enhances operational flexibility and performance in a light-weight integrated armaments package.
PAWS is a self-contained Palletized Autonomous Weapons System that is user scalable to specific mission requirements. PAWS is designed to accommodate most small- and medium-caliber weapons and can be mounted on a wide range of vehicles, or deployed autonomously to satisfy a range of security needs. PAWS' remote weapon station also contains a self-contained sensor package and power supply.
The 30mm M230 Bushmaster Chain Gun has served as the sole gun system for the AH-64 Apache Helicopter for more than 30 years. The link-fed (LF) variant, combined with the M789 high-explosive, dual-purpose (HEDP) round, brings the Apache's devastating firepower to platforms of all kinds and can be remotely operated or fired in a crew-served configuration.
Viper, developed collaboratively between ATK and Nobles Manufacturing, Inc., is an affordable "plug and play" weapon station that incorporates a patent-pending Gun Mount Braking System (GMBS), which allows for superior weapon stabilization during firing. Viper can be installed on multiple platforms and incorporates a flex chute and ammunition magazine into a compact and versatile weapons platform while offering economy and agility to meet the security needs of U.S. and international customers.
The Mk44 Bushmaster Chain Gun is the U.S. Marine Corps' weapon of choice for its Expeditionary Fighting Vehicle (EFV). The Mk44 increases firepower and range of 25mm systems and is designed for remote operation. This chain gun is in production and in service on various international ground combat and surface combatant platforms.
The Mk44 fires the only type-classified PABM in the U.S. arsenal. This revolutionary new round can be programmed by the fire control system to function in either point detonate, point detonate delay, or air burst modes, defeating targets on contact or in defilade. ATK's airburst technology will also be available for the company's new LW25 chain gun.
About:
ATK is a premier aerospace and defense company with more than 18,000 employees in 22 states, Puerto Rico and internationally, and revenues of approximately $4.8 billion. News and information can be found on the Internet at www.atk.com.