Benelli Performance Shop Offers Special SBE II Turkey Edition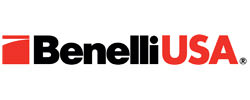 ACCOKEEK, MD – -(AmmoLand.com)- Benelli USA is pleased to announce the release of a special new turkey shotgun—the Benelli Performance Shop SBE II Turkey Edition.
The Super Black Eagle II, already one of the greatest semi-automatic shotguns with fast, deadly field performance, now becomes the ultimate turkey gun with Performance Shop enhancements designed by Rob Roberts of Gobbler Guns, world renowned for his shotgun pattern development.
These finely crafted turkey guns have been fitted with features that provide excellent handling characteristics and enhanced performance. This ultra-reliable Inertia Driven® semi-auto shotgun guarantees tight uniform patterns at long range with reduced felt recoil and fast handling reliability.
Benelli's Performance Shop Turkey Edition Crio® barrel features a lengthened and polished forcing cone that not only provides consistently uniform patterns, but also lessens felt recoil and prevents wad build-up for cleaner shooting barrels. Performance Shop barrels are ported with holes that are burned with electrical charges, rather than drilled, to prevent burring and stresses to the barrel. These ported holes are angled to redirect gases for recoil reduction and to control muzzle climb for quick follow-up shots.
The Performance Shop Turkey Edition comes with a ComforTech® stock and also includes an accessory SteadyGrip® buttstock. A Burris FastFire II™ sight has been fitted to each gun and sighted-in, and includes custom computer print outs that show actual points-of-impact and the number of pellets in 10-, 20-, and 30-inch circles. For bringing a boss gobbler to bag when range is an issue you need the ultimate turkey gun—Benelli's Performance Shop Turkey Edition is the one.
"No other gunmaker goes to these lengths to give turkey hunters a combination of gun, choke, sight and ammunition testing," said Stephen McKelvain, Benelli's VP of Marketing & Communications. "that guarantees this is the finest turkey-killing shotgun on the market."
Specifications:
Model Performance Shop Super Black Eagle II Turkey Edition
Gauge 12 gauge
Barrel Length 24 inches
Barrel Type Crio, ported, with extended X-Full Turkey choke
Sights Burris FastFire II™ Red Dot Reflex Sight
Metal Finish Realtree® APG™ Camo
Stock Material Synthetic w/ComforTech® and a SteadyGrip® Buttstock
Average Weight 7.1 lbs.
Overall Length 45 in.
Length of Pull 14.5 inches
Drop at Heel 2 inches
Drop at Comb 1.5 inches
MSRP $2729
For the latest news and product information visit www.benelliusa.com
About:
Whether you're looking for a 12-gauge shotgun, a 20-gauge shotgun, a pump shotgun, or a specialty model, Benelli shotguns are simply perfect. Benelli offers the world's largest selection, with more than 120 different models to choose from. Every shotgun Benelli makes delivers cutting-edge innovations in design, technology and manufacturing. A Benelli shotgun is the finest choice for a target or defense shotgun, slug gun, pump shotgun or other semi auto shotgun model. On all of our shotguns Benelli offers fancy walnut, synthetic and camo stocks, Crio® Chokes and ported, cantilevered and rifled barrels. We also provide a wide selection of left handed shotguns. No matter your sport, Benelli's got your gun, and it's simply perfect.