California ATF Invites You To Attend FFL Seminar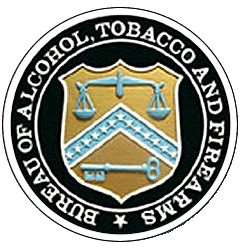 Escondido, CA – -(AmmoLand.com)- The Bureau of Alcohol, Tobacco, Firearms and Explosives Los Angeles Field Division invites you to attend a Federal Firearms Licensee Seminar on Thursday, August 27, 2009 from 5:30 p.m. – 8:00 p.m. at The Mitchell Room, City Hall City of Escondido 201 N Broadway Escondido, CA 92025.
Topics to be discussed will include:
Southwest Border Initiative
ATF Authority and Inspections
Question and Answer Session
Representatives from Immigration and Customs Enforcement (ICE) and other Federal Law Enforcement Agencies will be in attendance.
RSVP: Please RSVP with your name and the number of individuals attending by sending a fax to (714) 347-9151 Please respond no later than August 21, 2009 If you have any questions regarding the seminar, please call Investigator James Palm at (714) 347-9160.
About:
ATF – Is a unique law enforcement agency in the United States Department of Justice that protects our communities from violent criminals, criminal organizations, the illegal use and trafficking of firearms, the illegal use and storage of explosives, acts of arson and bombings, acts of terrorism, and the illegal diversion of alcohol and tobacco products.
We partner with communities, industries, law enforcement and public safety agencies to safeguard the public we serve through information sharing, training, research, and use of technology.