New Champions Crowned at NRA's 24th Annual Youth Hunter Education Challenge North Carolina Youths Sweep Event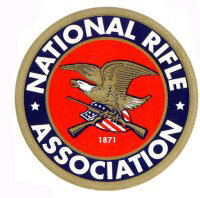 FAIRFAX, VA – -(AmmoLand.com)- The foothills of the Rocky Mountains served as the backdrop for the NRA's 24th Annual Youth Hunter Education Challenge (YHEC) at the NRA Whittington Center in Raton, New Mexico. From July 27-31, over 310 of the country's most skilled young hunters competed against one another, putting their marksmanship and outdoor skills to the test.
"YHEC is known as the most advanced youth hunter education program in North America," said NRA President Ron Schmeits. "The NRA Whittington Center is an ideal location for an event centered on hunting and the outdoors."
Often referred to as NRA's "graduate" program in hunter education, YHEC is comprised of eight events that test hunting knowledge and marksmanship skills. Four of the eight events are shooting-related, with participants competing in shotgun, muzzleloader, rifle, and archery challenges.
The remaining four events, known as responsibility events, put the participants' hunting knowledge to the ultimate test. These events include orienteering, a written test called the Hunter Responsibility Exam, a wildlife identification course, and the Hunter Safety Trail where the young hunters must use their judgment during simulated hunting scenarios.
The awards system for the International YHEC are divided into to two categories: individual and team, and then into two classifications: senior (age 15-18) and junior (age 14 and under). For each event, a maximum score of 300 points is possible for an individual and 1,500 points for a five-person team. When the scores for all eight events are combined, an individual can score a maximum of 2,400 points overall and a team can score 12,000 points overall.
The North Carolina Forbush Claybusters took top honors in the Junior Team category, a title they have held for the past five years, and Coach Doug McClure couldn't be more proud of his team. "Prayer pays off," said McClure. "The kids have worked really hard and put a lot of time into preparing for [YHEC]."
Participants from North Carolina didn't stop at just a win in the Junior Team category. North Carolina Forbush High School Senior Red team took first place in the Senior Team category, overcoming adversity to secure top honors. Just six weeks ago, the team lost their coach and critical funding due to budget cuts, but everyone pulled together to support the young hunters.
"Our kids, our parents, our coaches; we call came together. It had to be a total group effort," said Coach Dink Reavis.
Continuing the winning streak for North Carolina in the individual standings, 14 year-old Todd Patterson from Yadkinville, North Carolina, was named the Junior Overall winner. As a member of the North Carolina Forbush Claybusters, Patterson was able to go home with both an individual and team first place trophy. "It takes a lot of experience, and it's the rush of your life when you do get the win," said an ecstatic Patterson.
18 year-old Austin Warner from Troy, North Carolina took top honors in the Senior Overall category, a win that left him reeling. "I'm overwhelmed, I wasn't expecting it. I came to win, but I really wasn't expecting this," said a stunned Warner.
Each year, approximately 50,000 youth take part in YHEC events at a regional, state, or provincial level throughout the United States and Canada. The International event is open to all young hunters who have successfully completed a North American hunter education course and participated in their regional, state, or provincial YHEC program. Since its inception in 1985, YHEC has helped more than 1.2 million young sportsmen and women become safe, ethical and skilled hunters.
Next year YHEC returns to Mansfield, Pennsylvania, which last hosted the International YHEC in 2008. For more information on the YHEC program, contact NRA's Hunter Services Department at (703) 267-1524
or visit http://www.nrahq.org/hunting/yhec/index.asp.
2009 YHEC Overall Aggregate Winners
Junior Individual Overall Winners
1. Todd Patterson, North Carolina; score: 1596
2. Justin Newton, Arkansas: score; 1530
3. Nick McDonald, North Carolina; score: 1528
Senior Individual Overall Winners
1. Austin Warner, North Carolina; score: 1775
2. Jason LeVan, Pennsylvania; score: 1693
3. Casey Carlson, Oregon; score: 1684
Junior Team Overall Winners
1. North Carolina Forbush Junior Claybusters; score: 7053
Coach: Doug McClure
Matthew Dale, Jordan Doub, Austin Livengood, Todd Patterson, Trey Phillips
2. Oregon Junior Team 2009; score: 6659
Coach: Carl Shaver
Jasmine Adams, Avery Caird, Dustin Harrold, Will Price, Brian Staebler-Siewell
3. North Carolina Park Ridge Sharpshooters; score: 6634
Coach: Heath Efird
Hunter Efird, Lea Efrid, Sierra Lingerfelt, David Singletary, Jenna Stamey
Senior Team Overall Winners
1. North Carolina Forbush High School Senior Red; score: 8171
Coach: Dink Reavis
Nicholas Doub, Jordan Holcomb, Billy Janos, Nick Kiter, Caleb Reavis
2. Oregon Senior Team 2009; score: 8078
Coach: Kevin Carlson
Casey Carlson, Jesse Carlson, Paul Leavitt, Steven Ogg, Cheryl Shaver
3. Pennsylvania Senior Gold 2009; score: 8019
Coach: Jeff Castle
Zachary Bixby, Jason LeVan, Garrett Rathburn, Daniel Weber, Cody Wolfe
About:
Established in 1871, the National Rifle Association is America's oldest civil rights and sportsmen's group. Four million members strong, NRA continues its mission to uphold Second Amendment rights and to advocate enforcement of existing laws against violent offenders to reduce crime. The Association remains the nation's leader in firearm education and training for law-abiding gun owners, law enforcement and the military.