Dave Sevigny Wins USPSA Area 3 Championship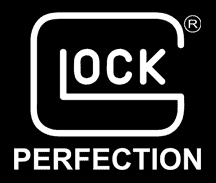 SMYRNA, Georgia – -(AmmoLand.com)- Dave Sevigny of Team GLOCK won his fourth USPSA Area title of the season at the Area 3 Championship held July 30–August 2 in Omaha, Nebraska. The match was host to 246 competitors from across the nation. Sevigny used a GLOCK Model 34 in 9×19 to win a Production division field composed of several Grandmaster and Master class competitors.
Sevigny, known for his explosive movement and an exciting shooting style, scored an exceptionally accurate and penalty free match with only one "D-zone" hit out of 312 rounds.
In the 2009 Area championships thus far, Sevigny has dominated with winning margins ranging from six to eighteen percent.
"It's been a fun season and I've been working hard. Our team will be carrying some momentum into Nationals season (September)," said Sevigny.
The Team GLOCK Captain looks to capture his fifth USPSA Area title of the season at the Area 7 Championship held August 6–9 in Fulton, NY.
About GLOCK, Inc:
Utilizing advanced technological methods, GLOCK has a leading position in the world market as a pistol and accessories designer and manufacturer. With their commitment to uncompromised quality, GLOCK uses high-tech engineering to provide the international benchmark for safety, reliability and ease of maintenance. GLOCK's remarkable knowledge and experience from their applications and processing of steel and polymer are being used to design revolutionary products. These products meet and exceed the ongoing demands of law enforcement, military and civilian customers for firearms that demonstrate the very best in reliability, durability and safety of use. Their high-tech engineering and construction create a handgun that can stand up to punishment that even the most unforgiving conditions can generate.