Dead Down Wind Introduces 10 Game Changing Products For 2009
WE'RE CHANGING THE GAME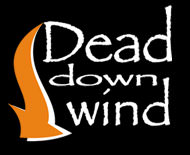 Pleasant Valley, MO –-(AmmoLand.com)- Dead Down Wind®, an industry leader in scent prevention, introduces 10 new products to help hunters go undetected in the woods.
The new products include: 12 oz concentrated laundry detergent with UVe Ultraviolet inhibitor, 60 oz ScentPrevent Field spray with 12 oz sprayer, Field Wash Cloths, Pac-it Concentrated Field Spray, Checkmate Wind Checker, Totally Odorless Oil, eLive Down Stream Odor Terminator, and Scent Prevent Dryer Sheets.
12 Oz Concentrated Laundry Detergent
The concentrated formula of Dead Down Wind's Scent Prevent Laundry Detergent utilizes enzymes to target and eliminate scent. In addition, the exclusive formula unclogs carbon molecules so it is the perfect choice for carbon suit users. It also features an exclusive UV Inhibitor – UVe to knock out UV glow. Because it utilizes enzymes, the HE washer approved concentrated laundry detergent is easier on apparel fibers and will not cause camouflage patterns to fade.
Field Wash Cloths
Perfect for pack and/or spot and stalk hunting, the new 20 count of field wash cloths are easy to use and offer convenient scent elimination. Each 100% all natural, organic, and biodegradable wipe is heavily saturated with Dead Down Wind's bio-engineered enzymes that prevent human odor from developing on the skin. The Field Wash Cloths utilize DDW's new Evolve broad spectrum formulation to prevent other common odors as well.
Pac-It Concentrated Field Spray
The new Pac-It is a highly concentrated ScentPrevent field spray that when mixed with water produces 36 ounces of effective scent prevention and elimination spray. Pac-It was designed especially for travelers and pack in hunters when minimizing weight and space is critical. Pac-It utilizes Dead Down Wind's proprietary ESP Enzyme Technology to eliminate and prevent a wide range of odors from animal and gasoline odors to odors commonly created by humans. The ScentPrevent concentrate is the only natural, organic, biodegradable product that effectively eliminates odors without harsh chemicals, masking agents, or potentially damaging effects on the environment.
Checkmate Wind Checker
In its relentless effort to improve hunter success, Dead Down Wind has taken a technical, bio-engineered approach to developing it latest product CheckMate – a superior powder based wind indicator. Every consideration, every detail, even ESP Enzyme ScentPrevent™ Technology went into the design, specifications and formulation of CheckMate. With its ergonomically designed package and large 4 oz. size, Checkmate is designed for serious Elk hunters or avid archers. In addition, the quality controls on particle size are within a single micron, 1.5 – 2.5 microns insuring consistent delivery of the perfect wind indicating cloud. As a frame of reference, a human hair is 50-75 microns thick.
Totally Odorless Oil
Dead Down Wind® extends scent control beyond the body and into the gear with its latest product, Totally Odorless Oil®. This new odorless oil provides optimum protection, cleaning, anti-corrosion and lubrication for all your outdoor gear while limiting wildlife alarming scent on your gear. Ideal for bows, firearms, fishing equipment and even photo gear, Totally Odorless Oil helps hunters, anglers, and wildlife photographers insure and maintain a scent free environment.
eLive Down Stream Odor Terminator
eLive Down Stream® is new line of scent eliminating and scent preventing products designed for the marine and fishing industry. eLive Down Stream utilizes the same proven odor eliminating and odor prevention ESPTM Enzyme Technology found in other Dead Down Wind products.
eLive ScentPreventTM spray is a natural, organic, and biodegradable product that not only prevents human odors, but also eliminates odors such as gasoline, fish smells, and other odors that are commonly found in the fishing world. From musty carpets, coolers, smoke, and foul footwear, eLive eliminates a wide range of odors, while the ESPTM Enzyme Technology prevents future odors from forming.
About:
Dead Down Wind®: Dead Down Wind® has revolutionized the scent elimination industry through a bio-engineered process known as ESP® (Enzyme Scent Protection). Through this process a strand of enzymes is created that target human bacteria – the source of human odor. Without intervention your body produces bacteria that create human odor. Cover sprays can only attempt to mask these odors. Carbon clothing only attempts to contain it. The enzymes in Dead Down Wind® actually PREVENT odor-causing bacteria from forming – allowing you to maintain a zero scent environment.