Delta Waterfowl New Partner of National Hunting and Fishing Day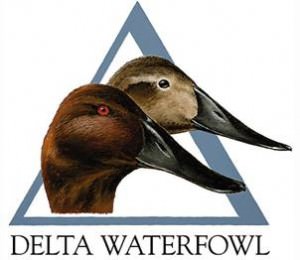 Bismarck, N.D.- -(AmmoLand.com)- Delta Waterfowl is proud to announce it is a new partner of National Hunting and Fishing Day, slated for September 26.
National Hunting and Fishing DayThe annual commemoration will hold several events across the country to promote awareness about hunting, fishing and wildlife conservation, as well as celebrate America's rich, time-honored outdoors heritage. Delta Waterfowl's regional directors are busy spreading the word to chapters and volunteers at the grassroots level about the day's many events.
"Hunters and anglers have always been on the front lines of conservation-with their pocketbooks or by getting their hands dirty-and this day commemorates their achievements and generosity and raises awareness for what we need to do now and in the future to keep our traditions alive and well," said Senior Vice President John Devney. "Delta Waterfowl is very pleased to be partner of this celebration of our outdoors heritage."
On May 2, 1972, President Richard Nixon signed the first proclamation of National Hunting and Fishing Day, saying he urged "all citizens to join with outdoor sportsmen in the wise use of our natural resources and insuring their proper management for the benefit of future generations."
By late summer, all 50 governors and more than 600 mayors had proclaimed their versions of National Hunting and Fishing Day. In the end, more than 3000 hunting- and fishing-related events were held, providing an estimated 4 million people with an opportunity to experience or learn about America's outdoors traditions.
"It's very important that the general public understand the critical role sportsmen and women played-and play-as stewards and guardians of our natural resources so that generations to come can hunt and fish and enjoy the outdoors," said Devney. "For decades, hunters and anglers have worked countless hours to preserve and improve countless acres of vital habitat-land and waters that, of course, have benefitted everyone. That's why a special day like this devoted to raising awareness is so important."
Still, Devney is worried. He says conservation's primary funding sources-hunters and anglers-are, for a variety reasons, leaving the heritage. Devney said waterfowl hunters in particular are an ominous case in point: According to the 2006 National Survey of Fishing, Hunting and Wildlife-Associated Recreation, waterfowl hunter numbers from 2001 to 2006 plunged 27 percent.
"As a research organization, we looked at those disturbing losses and decided to investigate, and what we came up with was a five-part series in our magazine called the Vanishing Hunter that documented the demographic and social issues contributing to the loss of hunters nationwide," said Devney. "What we learned, in part, is that the first step to securing the future of hunting is reconnecting with the culture-those ancient roots that keep our traditions alive.

Devney says the research has helped improve Delta's comprehensive mentored hunt program. "We've always targeted youths to address the long-term issues of hunter recruitment, but now we're reaching out to university students, women and families, and the reception has been tremendous," said Devney, noting that Delta's mentored hunts are unique because they incorporate hunter education, conservation education, skills training, game preparation and eating. "By immersing youths and adults, men and women into all aspects of our waterfowling culture, we believe they will become lifelong hunters and conservationists."
Indeed, reversing hunter and angler loses is critical to the long-term future of conservation, notes Denise Wagner, program coordinator for National Hunting and Fishing Day. Through licenses, permits, and special taxes on hunting and fishing equipment, hunters and anglers generate $100,000 every 30 minutes-totaling more than $1.75 billion per year-for fish, wildlife and habitat, she said.
Said Wagner: "We're pleased to partner with Delta Waterfowl this year. With their help we're reaching out even further with a message that healthy fish, wildlife, and habitat depend on leadership and stewardship of hunters and anglers."
For more information about National Hunting and Fishing Day and its events: www.nhfday.org. For more information about Delta Waterfowl: www.deltawaterfowl.org.
About:
Delta Waterfowl provides knowledge, leaders and science-based solutions that efficiently conserve waterfowl and secure the future for waterfowl hunting.