Federal Court Ruling Supports National Roadless Rule
Hunters and anglers cite decision's far-reaching implications for backcountry fish and wildlife habitat and outdoor activities, stress need for continued national management guidelines.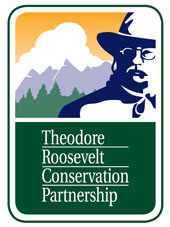 WASHINGTON, DC – -(AmmoLand.com)- In a decision that could have far-reaching implications for management of national forest roadless areas and important fish and wildlife habitat, a U.S. Circuit Court of Appeals today affirmed a 9th District Court judge's ruling that the Bush administration unlawfully repealed the national roadless rule when it established a short-lived rule that enabled development of state-specific plans for roadless area management. The District Court's 2006 ruling enjoined the state petitions rule and reinstated the 2001 roadless rule.
Citing "procedural shortcomings" that violated the National Environmental Policy Act and the Endangered Species Act, the 9th Circuit Court decision stated that "the district court did not abuse its discretion in ordering the Forest Service to comply with the Roadless Rule as a remedy" for these deficiencies.
The Theodore Roosevelt Conservation Partnership, which has mobilized a broad cross-section of sportsmen, conservationists and recreationists in support of roadless area management that safeguards valuable habitat and activities such as hunting and fishing, asserted that the decision takes an important step toward ensuring America's backcountry traditions.
"Today's 9th Circuit roadless ruling affirms what many hunters and anglers have been saying all along," said Joel Webster, associate director of campaigns for the TRCP Center for Western Lands, "namely, that the remaining federal lands that are roadless must be conserved for the high-quality hunting and fishing they provide American citizens."
Close to 60 million acres of roadless areas are encompassed within America's national forests and grasslands. A series of conflicting court decisions regarding the 2001 roadless rule have left management of these areas unsettled for years. Many outdoors-oriented groups support a national rule that conserves America's backcountry lands and the fish and wildlife, sporting and recreational resources they sustain.
"Sportsmen are uniquely positioned to appreciate the value and benefit of our backcountry," Webster concluded, "and we maintain that a strong national roadless rule offers the best management tool for conserving inventoried roadless lands and sustaining healthy game populations and public-lands sporting opportunities."
Learn more about the TRCP's work to safeguard America's roadless areas.
About:
Inspired by the legacy of Theodore Roosevelt, the TRCP is a coalition of organizations and grassroots partners working together to preserve the traditions of hunting and fishing.