Governor to Sign One-Gun-A-Month Bill Tomorrow
Please Contact Governor Corzine Immediately!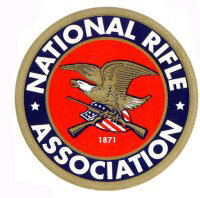 Trenton, NJ –-(AmmoLand.com)- Tomorrow at 12:00 P.M., Governor Jon Corzine (D-NJ) will sign Assembly Bill 339/Senate Bill 1774 into law.  The signing will take place at Trenton City Hall located at 319 East State Street in Trenton.
Simply stated, this bill would prohibit an individual from purchasing more than one handgun within a 30-day period. The state already requires an individual to first obtain a permit to purchase – a process which includes an extensive criminal background check and a minimum of 30 days to complete.  This bill is just another step that anti-gun legislators are trying to take to erode our Right to Keep and Bear Arms.
This legislation gives anti-gun extremists carte blanche to further hinder your right to purchase firearms.  Next it could be one rifle or shotgun per 30-day period or even one handgun per six months or year.
Please contact Governor Corzine IMMEDIATELY and respectfully urge him not to sign A339/S1774.  Also, please remind the Governor that you will remember his decision in November. The Governor can be reached by phone at (609) 292-6000 or visit www.state.nj.us/governor/about/contact/ to send email
About:
Established in 1871, the National Rifle Association is America's oldest civil rights and sportsmen's group. Four million members strong, NRA continues its mission to uphold Second Amendment rights and to advocate enforcement of existing laws against violent offenders to reduce crime. The Association remains the nation's leader in firearm education and training for law-abiding gun owners, law enforcement and the military.