Low Light Essentials – Gun Fighting in Low Light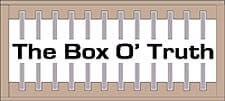 Southeast, Texas – -(AmmoLand.com)- "My friend John_Wayne777 from AR15.com, wrote an excellent article about Low Light Essentials.
He is also the author of the excellent Buick O' Truth articles on this site.
The Low Light article is so good that I didn't want it lost in cyberspace, and offered to host it on the website.
Topics covered include:
Low Light Essentials – Gear
#1 – The Anatomy of Low Light
#2 – General Purpose Tactical Lights
#3 – Features to look for in a Tactical Light
#4 – Weapon Lights for Handguns
#5 – Weapon Lights for Long Guns
#6 – Handgun Sights and Lasers
#7 – Long Gun Sights and Lasers
#8 – Ammunition
It is full of accurate and critical information. I agree with his conclusions and heartily recommend this to our friends here. Enjoy!." – Don
www.theboxotruth.com/docs/lowlight.htm
About:
Old_Painless of The Box O Truth is a Life and Patron Member of the National Rifle Association. He holds certification as a Pistol Instructor, Rifle Instructor, Shotgun Instructor, Personal Firearms Defense Instructor, and Home Firearms Safety Instructor. He has attended classes at Thunder Ranch and taken the Defensive Handgun I, Defensive Handgun II, Urban Rifle and Defensive Shotgun Class courses. He took an early retirement and now has time to enjoy his favorite sport.