History of Delta Waterfowl Foundation
By Tori J. Mccormick
Associate Editor Of Delta Waterfowl Magazine.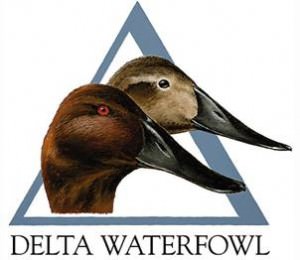 Bismarck, ND – -(AmmoLand.com)- When waterfowl populations crashed in the Dirty '30s, Minneapolis businessman and sportsman James Ford Bell set out to protect the waning resource.  The founder of General Mills, Bell believed the best hope for sustaining waterfowl populations for future generations to enjoy was through a science-based understanding of the birds' behavior.
Bell appealed to the scientific world for help, and one of the first to respond was Dr. Miles Pirnie of Michigan State University.  Dr. Pirnie visited Bell's hunting camp at Manitoba's Delta Marsh, and was so impressed that he invited his friend Aldo Leopold to tour the facilities.
After consulting with Pirnie and Leopold, Bell decided to establish a graduate research program at his beloved Delta Marsh.  Leopold recommended one of his most gifted students, Hans Albert Hochbaum, to launch the program, and managed to come up with $1,000 to support the young graduate assistant.
Hochbaum arrived at "the marsh" in 1938, and under his guidance the Delta Waterfowl Research Station would become the most prestigious waterfowl research facility in North America.
Hochbaum went on to earn a reputation as "the father of modern waterfowl science".  In addition to conducting ground-breaking research, Hochbaum was gifted artist and wordsmith whose books The Canvasback on a Prairie Marsh and To Ride the Wind became waterfowling classics.
To date Delta's student program has produced some 350 alumnus who have written more than 730 research papers that have advanced our understanding of waterfowl immeasurably.  The list of students who have passed through Delta's research program reads like a Who's Who in waterfowl management.
Research is still at the core of Delta's focus, and today the student research program is headed up by Dr. Frank Rohwer of Louisiana State University.
In addition to its original headquarters at the lower end of Lake Manitoba, Delta has a United States office in Bismarck, ND, in the heart of "the duck factory".  Delta also has chapters across the U.S. and Canada.
Delta remains true to Bell's vision, and believes conservationists have a responsibility to "follow the science" when making management decisions.  In 2003 the organization took a bold step by launching the Delta Duck Production Program, an effort to put the findings of its research to work through the application of scientifically proven management tools like predator control and nesting structures called Hen Houses.
Delta has been managing predators across the PPR since the early 1990s.  The results have been impressive: Nest success on predator blocks is consistently two to three times higher than on the "control blocks" where predators are not managed.
Hen Houses enjoy up to 80 percent usage rates and as high as 80 percent nest success, making them one of the most cost-effective tools for increasing production. Several states have hen house programs
More recently, Delta has been working with several Canadian farm groups on Alternate Land Use Services (ALUS), a habitat conservation program for prairie Canada.
Delta Waterfowl also is committed to securing the future of waterfowl hunting through advocacy, public-policy work and involvement with youth and adult programs—programs that educate and mentor men and women, young and old, all aspects of waterfowling.   All of these efforts are done with the single guiding vision—to secure the future of waterfowl and waterfowl hunting across North America.
"Everyone associated with Delta Waterfowl is proud of the organization's journey of scientific discovery, from Al Hochbaum in the 1930s and to the talented students working in the field today," says Delta President Rob Olson, himself a Delta student.  "We're committed to continuing our legacy by putting that research to work producing more ducks for duck hunters. We're also committed to educating the next generation of waterfowl hunters, because hunters are the backbone of conservation. Always have been, always will be."
For more information about Delta Waterfowl: www.deltawaterfowl.org .
Tori J. McCormick is associate editor of Delta Waterfowl magazine.
About:
Delta Waterfowl provides knowledge, leaders and science-based solutions that efficiently conserve waterfowl and secure the future for waterfowl hunting.