Meeting Will Address Transplanting Desert Bighorns To Caballo Mountains
Truth Or Consequences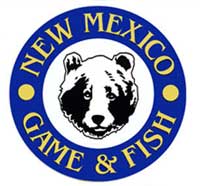 Caballo Mountains, NM –-(AmmoLand.com)- The Department of Game and Fish will conduct a public meeting Aug. 27 in Truth or Consequences to discuss plans to transplant about 20 desert bighorn sheep to the Caballo Mountains this fall.
The meeting, a follow-up to a meeting in November 2008, will begin at 6:30 p.m. in the Truth or Consequences City Commission Chambers, 405 W. Third St.
The Department plans to transplant about 20 desert bighorns to the Caballos from the Red Rock Wildlife Area captive breeding facility area in November. The Red Rock bighorns will join a herd of 25 to 30 that migrated south to the Caballos from the Fra Cristobal mountains about seven years ago.
In 2008, the State Game Commission removed desert bighorns from the state endangered species list, reclassifying them as "threatened." Department restoration efforts have helped the state desert bighorn population reach more than 450 in six mountain ranges. The sheep were placed on the state endangered species list in 1980, when the statewide population dropped to about 69.
For more information about the Aug. 27 meeting or bighorn sheep management in New Mexico, please visit www.wildlife.state.nm.us or call (505) 476-8041.