National Shooting Sports Foundation Provides Grants For Collegiate Target Shooting Teams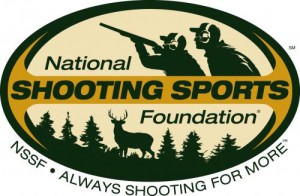 NEWTOWN, Conn. – -(AmmoLand.com)- Participation in target shooting sports is growing at colleges, and the launch of a new grant program by the National Shooting Sports Foundation will provide even more opportunities for student-athletes to hit their targets.
The assistance comes at a time when increasing numbers of scholastic target shooters want to continue participating in their sports when they go off to college. In some cases, students are applying to colleges and universities based not only on a school's academic offerings but also on the quality of its intercollegiate target shooting programs.
NSSF's Collegiate Shooting Sports Initiative will provide financial and informational support to strengthen existing target shooting programs and help form new club and varsity teams in shotgun, rifle and pistol. NSSF announced the program today in Sparta, Ill., at the national championships of the American Trapshooting Association's youth program called AIM.
"During my college years, I competed on the varsity rifle team and eventually became coach of the team. The friends I made in those times, the matches we competed in and the equipment we used are the source of vivid memories today," said Steve Sanetti, president of NSSF, trade association for the firearms and shooting sports industry. "With this grant program, the National Shooting Sports Foundation is helping to ensure that students can carry on the tradition of target shooting in college and enjoy the many benefits the shooting sports provide."
Participation in college shotgun sports has grown remarkably in recent years. Between 2006 and 2009, the annual ACUI Intercollegiate Clay Target Championships has seen a 40 percent increase in participation, with 37 schools and 337 clay target shooters competing in last spring's championship. Much of the increase can be directly attributed to high school students graduating from programs like the NSSF-developed Scholastic Clay Target Program and 4-H, and then continuing to compete in college.
More than 30,000 youth have participated in clay target shooting in the Scholastic Clay Target Program alone, so it's only natural that athletes from that program would jump at the chance to continue competing in the collegiate ranks, just as athletes in other sports want to do.
"Scholastic target shooting programs are popular nationwide with students in grades 12 and under," said Zach Snow, NSSF's senior shooting promotions coordinator. "The Collegiate Shooting Sports Initiative will provide the assistance colleges need to accommodate students who want to participate in the shooting sports whether for pleasure or in competition."

Collegiate target shooting comprises activity, or club, teams through full-blown varsity programs. "The NSSF Collegiate Shooting Sports Initiative should breathe life into underfunded activity teams that would have to go scratching for funds in order to compete with recognized varsity teams," said Bruce Hering, coach at Southeastern Illinois College. "This grant program looms big for those schools."
Hering said the grants will also help schools with new or fledgling programs to meet the growing demand among students for target shooting. Following the recently completed national championships for the Scholastic Clay Target Program, Hering said, "You wouldn't believe the number of parents and high-school students asking about college teams and scholarships. There's great interest out there in pursuing target shooting after high school."
A total of $75,000 will be made available to qualifying colleges or universities to start new competitive shooting teams or support existing teams. Each grant recipient will receive up to $7,500 in matching funds from NSSF.
"Competing in a college target shooting program allows student-athletes to advance their skills and compete at higher levels," said Sanetti. "Colleges are seeing that target shooting is a popular and legitimate sport in which both men and women can compete. NSSF stands ready with funding and expertise to help any interested college further its shooting sports program."
Anyone interested in starting or strengthening a college shotgun, rifle or pistol team or club can find resources and grant opportunities at www.nssf.org/college.
About:
The National Shooting Sports Foundation is the trade association for the firearms industry. Its mission is to promote, protect and preserve hunting and the shooting sports. Formed in 1961, NSSF has a membership of more than 4,000 manufacturers, distributors, firearms retailers, shooting ranges, sportsmen's organizations and publishers. For more information, log on to www.nssf.org