National Wild Turkey Federation Brings Programming to Pursuit in 2010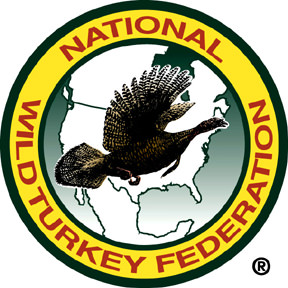 LUVERNE, Ala. – -(AmmoLand.com)- The Pursuit Channel proudly announces the addition of the NWTF's two highly acclaimed programs "Turkey Call" and "Get in the Game" to the rapidly expanding 2010 line-up.
With its over 400,000 members and volunteers, the NWTF is a shining example of how passion for turkeys and a focus on conservation can impact the hunting lifestyle. Through an astounding variety of efforts, from restocking and securing habitat to expanding the number of hunters in the woods, the NWTF is to be congratulated for it's over 35 years of service to the outdoor lifestyle.
"Turkey Call" and "Get in the Game" are two top level programs that allow NWTF members and turkey enthusiasts everywhere to share hunts with the NWTF and learn more about how to make their own turkey hunts more successful.
The NWTF's move to Pursuit is the latest in an increasingly impressive list of producers who have chosen Pursuit as the home for their programming. Last month Mossy Oak announced its commitment of resources to branded, destination blocks of programming, anchored by their award-winning, popular programs. Leading producers including Hank Parker, Keith Warren and many others have also committed to Pursuit.
"We're excited to join our friends at Mossy Oak by making the move to Pursuit Channel," said George Thornton, NWTF CEO. "Pursuit is an up-and-coming outdoor network with a ton of potential and they're happy to spread the word about our volunteers' top-notch efforts in promoting conservation and the hunting tradition."
Founder and CEO of Mossy Oak, Toxey Haas added, "It is with humble gratitude and genuine enthusiasm that the Mossy Oak team welcomes the National Wild Turkey Federation to our branded conservation block programming for 2010 on the Pursuit network. Not only is wildlife conservation the bedrock of our brand's foundation, turkeys are our first love. The NWTF has been the longest running partner of the Mossy Oak brand, and this signals our accelerated commitment to an organization held in our highest regard, and a wildlife resource we adore."
Pursuit CEO Rusty Faulk adds, "Sometimes in business, and in life, there are companies and people who stand above the level of role model or mentor and simply come to represent everything we're about. We promote conservation. The NWTF lives it. We cherish our outdoor tradition. The NWTF embodies it. We're proud they chose the Pursuit Channel."
The National Wild turkey Federation's popular "Turkey Call" and "Get in the Game" shows will begin airing on Pursuit in 2010.
For information on how you can get Pursuit Channel in your home, call 334-335-6926 or go online to www.pursuitchannel.com.