New Weatherby SA-08 Shotgun Models: Youth Synthetic and Waterfowler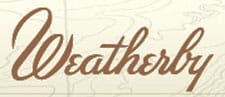 Paso Robles, CA – -(AmmoLand.com)- Weatherby® has expanded its line of SA-08 semi-automatic shotguns with new Youth Synthetic and Waterfowler models for hunters and shooters.
The Youth Synthetic has a short 12 1/2-inch length of pull, 24-inch barrel and only 5 3/4 pounds of weight. The Waterfowler sports Mothwing Marsh Mimicry™ camo on the stock and metalwork, with the exception of the matte black bolt. Utilizing the moth's biological patterns, Mothwing camo is designed to mimic and disappear into the surrounding environment.
"Like all SA-08 semi-auto shotguns, the Youth Synthetic and Waterfowler are precisely balanced, and feel trim and lightweight," said Brad Ruddell, Weatherby's vice president of sales and marketing. "They offer the utmost in load versatility, as well as performance-tested reliability and very affordable prices. The Youth Synthetic is easy for young hunters and shooters to handle, while the Waterfowler helps marshland hunters stay well concealed in their environment."
Both models feature the proven dual valve system, which allows shooters to quickly adapt the shotguns to accommodate the widest load ranges, from ¾ ounce to heavy 3-inch magnum. Another benefit of the dual valve system is reduced recoil as compared to traditional single valve shotguns.
Other key features of the Youth Synthetic and Waterfowler:
• injection-molded synthetic stock is durable yet lightweight
• alloy receiver further reduces weight and improves overall balance
• unique drop-out trigger system can be removed and reassembled quickly for easy cleaning
• chrome-lined barrels can withstand years of high-volume shooting and reduce the effort necessary to keep the barrel clean
New Weatherby® SA-08 Shotgun Models: Youth Synthetic and Waterfowler
barrels have lengthened forcing cones for improved patterns and less shooter fatigue
ented top rib for smooth follow-through after the shot, also dissipates heat
Weatherby's screw-in Integral Multi-Choke System is compatible with the Briley® thread pattern; each shotgun comes with Improved Cylinder, Modified and Full choke tubes that allow shooters to tailor their shot patterns for specific hunting applications
The Youth Synthetic is available in 20 gauge, has a black stock and matte black metalwork to reduce glare, and a brass bead front sight. Retail prices start as low as $449.
Available in 12 gauge, the Waterfowler offers a choice of 26-inch or 28-inch barrel length. The gun weighs a light 6 1/2 pounds. Manufacturer's suggested retail price is $649.
For more information, contact a local Weatherby dealer, call the company at (805) 227-2600 or visit www.weatherby.com.
About:
Founded in 1945, Weatherby, Inc.'s line features the popular Vanguard® and legendary Mark V® rifles, over/under and side-by-side shotguns in the classic Athena® and Orion® lines, semi-auto and pump shotguns, premium ammunition and security/shooting accessories. The company is based in Paso Robles, Calif., and invites all hunters and shooters to visit and join its free online community at www.weatherbynation.com.