Winstead-Severin wins NRA National Smallbore Silhouette Championships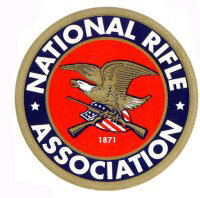 FAIRFAX, VA – -(AmmoLand.com)- The rugged Sangre de Cristo Mountains served as the setting for the 2009 NRA National Smallbore Silhouette Championships, held August 2-4 at the NRA Whittington Center in Raton, New Mexico.
With last year's Champion, Agustin Sanchez, Jr., absent from the competition, well-know Silhouette shooter Cathy Winstead-Severin earned top honors. Winstead-Severin was named not only the Smallbore Rifle Silhouette and Smallbore Hunting Rifle Silhouette Champion, but she was also named Woman Champion in both competitions.
This year's win as Smallbore Rifle Silhouette Champion is Winstead-Severin's second national title in the discipline after winning in 2001. Winstead-Severin previously held five national titles as the Smallbore Hunting Rifle Silhouette Champion, with her last win in 2007. Taking home top honors in both Championships in 2009 left Winstead-Severin elated.
"It's the first time I've [won both Championships]. I won my first [Championship] in 1998 in Smallbore Hunting Rifle. It feels great," said Winstead-Severin.
In the Smallbore Rifle Silhouette Championship, an aggregate score of 111 out of 120 helped Winstead-Severin edge out second place finisher William Motl, who shot a 108. With a score of 107, Derek Greenaway took third place.
Winstead-Severin shot an aggregate score of 108 out of 120 in the Smallbore Hunting Rifle Silhouette Championship, while William Zander took second place with a score of 105. Laura Goetsch shot a 104, clinching a third place finish.
In addition to her individual Champion titles, Winstead-Severin's team Belgrade Air Shooting Sports was won the Smallbore Hunting Rifle Silhouette Team Championship with an aggregate score of 207. Teammates included Susan Peery and Laura Goetsch.
Next year's Smallbore Silhouette Championships will be held in Ridgeway, Pennsylvania. For more information on Silhouette competition, contact NRA's Competitive Shooting Division at 1-877-NRA-MATCH or visit https://www.nrahq.org/compete/dept-silh.asp.
2009 Smallbore Silhouette Championships Results
Smallbore Rifle Championship
National Champion: Cathy Winstead-Severin – 111
Second Place: William Motl – 108
Third Place: Derek Greenaway – 107
Woman Champion: Cathy Winstead-Severin – 111
Senior Champion: Loren Peter – 96
Super Senior Champion: Wayne Bowen Weems – 70
Junior Champion: Tyler Kamp – 104
Intermediate Junior Champion: Kolby Rasmussen – 100
Sub-Junior Champion: Jorge Velasquez – 87
Team Champions: Texas State Gold – 214
Elisabeth Steiger, William Motl, William Zander
Smallbore Hunting Rifle Championship
National Champion: Cathy Winstead-Severin – 108
Second Place: William Zander– 105
Third Place: Laura Goetsch – 104
Woman Champion: Cathy Winstead-Severin – 108
Senior Champion: Bob Snyder – 85
Super Senior Champion: Wayne Bowen Weems – 57
Junior Champion: Tyler Kamp – 98
Intermediate Junior Champion: Elisabeth Steiger – 97
Sub-Junior Champion: Rachel Rayment – 81
Team Champions: Belgrade Air Shooting Sports – 207
Susan Peery, Cathy Winstead-Severin, Laura Goetsch