Protect Your Air Guns and Paintball Guns from Dust and Dirt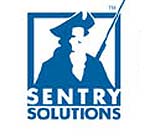 WILTON, NH – -(AmmoLand.com)- You, your air/paintball guns and your gear face all kinds of weather and conditions. When faced with dust and dirt, gun oil attracts it!
When exposed to freezing temperatures, gun oil and PTFE based lubricants can thicken and gum up. Air and paintball guns have common maintenance requirements – lubrication and corrosion protection.
The products you choose to solve these problems will determine how well your gear performs for you and how much effort you'll have to expend to achieve the desired performance.
Traditionally gun oil was used to solve both lubrication and corrosion problems. While many of these products feature special additives and formulations and claim to do miraculous things, they all share one common undisputed similarity- they all work when wet.
Sentry Solutions found there were many good lubricants on the market but the fact that they all worked when wet actually contributed to malfunctions and cleaning chores.
When air and paintball guns surfaces are wet they attract and hold dirt and residue of all kinds. Sentry Solutions recognized that if we replaced gun oil with dry gun lubricants we could solve many of the equipment malfunctions caused by the use of gun oil.
Sentry Solutions dry lubricants are similar to non-stick cookware. Metal-to-metal surfaces glide over each other. After treatment, gun actions slide more freely, and dirt and grit aren't attracted. Any fouling, residue or dirt accumulated through use are shed or easily removed without solvents.
Sentry Solutions makes a complete toolbox of products for every air and paintball gun need. Sentry's Tuf products provide rust protection and lubrication. Our specialty products such as SMOOTH-KOTE, BP2000 Powder and HI-SLIP GREASE provide lubrication and trigger tuning to keep air and paintball guns in top shape.
About Sentry Solutions, Ltd.
Sentry Solutions, Ltd. was incorporated in 1993. Since then, Sentry Solutions has developed dry lubrication products used by the U.S. Military Forces, government agencies, state and local law enforcement agencies as well as hunter, sportsmen, and mariners. Sentry Solutions' Tuf-Cloth® and Tuf-Glide® products have become the benchmark in cleaning and protecting firearms and sports equipment worldwide. www.sentrysolutions.com