Public Invited To Comment On Wisconsin Deer Population Goals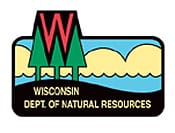 MADISON, Wisconsin –-(AmmoLand.com)- Citizens following the deer management unit (DMU) population goal setting process can review and comment on recommendations expected to go to the Natural Resources Board for consideration at the board's Sept. 22-23 meeting in Sturgeon Bay.
Comments can also be made online beginning Aug. 15 through the Deer Management Unit Boundary and Goal Review page of the Department of Natural Resources Web site or at a series of public hearings beginning Aug. 13.
"Participation in shaping natural resource management decisions is the right of every Wisconsin citizen and a cornerstone of our conservation legacy," said DNR Secretary Matt Frank. "Public opinion is important to the DNR and these hearings and online comment opportunities are the public's chance to be heard. By working together can we ensure the long term health of the deer herd and pass Wisconsin's rich traditions on to future generations."
Deer population goals and the boundaries of Wisconsin's 133 DMUs are run through a public review process every three years. The last review was completed in 2005. For this round of reviews the Department of Natural Resources invited various hunting, forestry, landowner, and scientific communities to participate in a stakeholder review panel to evaluate DMU population goals and gather input from the public before drafting population goal proposals for the DNR and the Natural Resrouces Board.
"Deer populations need to be in ecological balance with their habitat if we are going to maintain our deer hunting and viewing opportunities," according to Jason Fleener, DNR assistant big game ecologist. "Too many deer will degrade their habitat to a point where it can't support the numbers hunters and wildlife viewers hope to see. Population goals attempt to balance a sustainable deer herd with social tolerance for high deer numbers."
Deer management unit goals represent the desired number of deer per square mile of deer range (suitable deer habitat) at the end of all deer hunting seasons in each DMU across the state. Deer left on the landscape following the hunting seasons are the foundation of the following fall's pre-hunt deer population. Population goals drive the number of harvest permits issued and season frameworks.
FOR MORE INFORMATION CONTACT: Jason Fleener – (608) 2617589 or Bob Manwell – (608) 264-9248
About:
The Department of Natural Resources is dedicated to the preservation, protection, effective management, and maintenance of Wisconsin's natural resources. It is responsible for implementing the laws of the state and, where applicable, the laws of the federal government that protect and enhance the natural resources of our state. It is the one agency charged with full responsibility for coordinating the many disciplines and programs necessary to provide a clean environment and a full range of outdoor recreational opportunities for Wisconsin citizens and visitors.