Shrub Steppe Acreage Acquired For Wildlife Habitat Yakima County, WA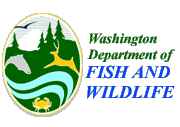 OLYMPIA, WA – -(AmmoLand.com)- The Washington Department of Fish and Wildlife (WDFW) recently acquired 201 acres of shrub steppe habitat in Yakima County with help from two private, non-profit organizations – the Cowiche Canyon Conservancy and The Nature Conservancy.
The property was a private in-holding within the 1,800-acre Snow Mountain Ranch, which was acquired by the Cowiche Canyon Conservancy in 2005 to maintain the natural landscape for public hiking, wildlife viewing, and other uses.  About two miles southwest of the town of Cowiche (northwest of Yakima), it is adjacent to WDFW's 5,107-acre Cowiche unit  of the Oak Creek Wildlife Area.
The 201 acres, which support a variety of shrub-steppe wildlife species, was purchased for $141,000 from a Washington Wildlife and Recreation Program grant.  WDFW will make annual payments in lieu of taxes on the land to Yakima County.
"We are very pleased that the Department has been able to acquire this parcel of private land contained within Snow Mountain Ranch so that it can also be maintained for similar purposes as undeveloped shrub steppe habitat," said Tom Coleman of Cowiche Canyon Conservancy.  "We very much appreciate all the work of department staff to make this acquisition possible."

Peter Scholes, protection director for The Nature Conservancy, called the project a great example of the Department reaching out to partners to get the job done. "Being able to put this important piece of the puzzle in place was critical for the long-term conservation of these lands and waters," Scholes said.

"Conservation of critical fish and wildlife habitat is the Department's top priority and getting it done depends on local partners," said Jeff, Tayer, WDFW southcentral regional director. "Acquiring this property will provide Yakima County residents and visitors great opportunities for hiking, birding and enjoying central Washington's native shrub steppe habitat."