State Releases Recommendations on Colorado Roadless Rule; Backcountry Areas Remain Vulnerable
New public-comment period commences today; sportsmen urge resolution of loose language that would place at risk valuable fish and wildlife habitat.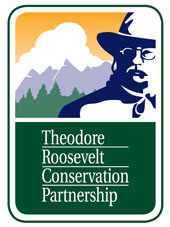 WASHINGTON, DC – -(AmmoLand.com)- The state of Colorado today released recommendations for management of national forest roadless areas located within its borders, kicking off a new, 60-day comment period for the public to offer input on the draft Colorado roadless rule before the plan goes to the Department of Agriculture for final review.
While praising the state action that established the extended comment period, sportsmen were quick to point to numerous deficiencies in the state recommendations that would leave backcountry fish and wildlife habitat vulnerable to harmful development.
The Theodore Roosevelt Conservation Partnership, which has mobilized a broad cross-section of Colorado sportsmen, conservationists and recreationists in support of responsible backcountry management, cautioned that significant problems remain in the draft rule that fail to safeguard valuable habitat and activities such as hunting and fishing.
"As hunters and anglers, we will continue working to conserve the natural resources and outdoor traditions found on our state's more than 4 million acres of national forest backcountry," said Forrest Orswell, a TRCP field representative who lives in Fort Collins. "I've read the state's recommendations for roadless area management, and, unfortunately, they do not assure the long-term recreational quality of these important backcountry lands."
Specific problems with the state's recommendations include expanded exceptions for power-line corridors and water projects sited in prime backcountry big-game habitat and native trout fisheries. The Currant Creek area, renowned for outstanding elk and mule deer hunting, remains open to coal mining. And broad exceptions for timber cutting could negatively affect Colorado's world-class roadless area hunting destinations.
"The draft Colorado roadless rule takes managerial discretion to a new and troubling level," continued Orswell. "As a Coloradan, I can state frankly that access to high-quality fish and wildlife habitat, such as offered by roadless areas, means a lot to the sportsmen in this state. We're committed to ensuring the sustainability of these areas, and we'll continue working with all the interested parties to broker a sensible solution."
"After reviewing the state's recommendations, we remain concerned that the draft Colorado roadless rule would fail to sustain the state's backcountry hunting and fishing traditions," said Joel Webster, associate director of campaigns for the TRCP Center for Western Lands. "Sportsmen will settle for nothing less than a top-quality Colorado roadless rule, and the state's proposal falls short."
Roadless area conservation is resoundingly supported by a majority of Coloradans, with public comments on the state rule-making process generally requesting the strongest possible conservation measures in the Colorado rule. Organized sportsmen have been meeting with representatives from the state and U.S. Forest Service throughout the development of the rule and repeatedly have expressed concerns about the ability of the proposed rule to conserve Colorado's best backcountry fish and wildlife habitat.
Review the draft Colorado roadless rule and the state's recommendations.
Learn more about the TRCP's work to safeguard America's roadless areas.
Read "Backcountry Bounty: Colorado," the TRCP's report on roadless areas in Colorado and its recommendations for the Colorado roadless rule.
About:
Inspired by the legacy of Theodore Roosevelt, the TRCP is a coalition of organizations and grassroots partners working together to preserve the traditions
of hunting and fishing.