Team Smith & Wesson Women Deliver Positive Results During Summer Matches
Laura Torres-Reyes, Carrie Jamrogowicz and Julie Golob Take Home Top Honors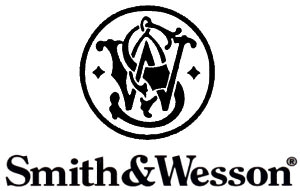 SPRINGFIELD, Mass. –-(AmmoLand.com)- Smith & Wesson Corp., announced today that Team Smith & Wesson Captain Julie Golob and fellow women teammates Carrie Jamrogowicz and Laura Torres-Reyes delivered excellent performances in women's divisions during four summer matches – the United States Shooting Academy (USSA) Pro Am, United States Practical Shooting Association (USPSA) Area 1 Championships, the International Defensive Pistol Association (IDPA) Texas Multi-Club Regional and at the USPSA Virginia/Maryland Sectional.
Held at the United States Shooting Academy in Tulsa, OK, the USSA Pro Am is designed to test all aspects of practical shooting. Competing with a Smith & Wesson M&P Pro Series 9mm pistol, Golob placed 2nd in both the Open and Limited Divisions. An all steel target event, the Pro Am featured eight diverse stages of fire with par times set for each stage and the total number of steel targets down representing each competitor's final score. Fresh off her victory as the Open Ladies Title winner at the International Revolver Championship (IRC) just days before, Golob maintained her competitive prowess using her stock M&P9 Pro Series in both divisions in the match, placing 2nd in each.
"This was my first Pro Am and it was a lot of fun," said Golob. "Instead of shooting for time and points like many other action shooting events, competitors literally raced against the clock to knock down as many steel targets as possible. It was also my first match with an M&P9 Pro Series. Coming right off the IRC where I used my Model 627 to the Pro Am with the M&P, I definitely had to shift gears. I am very pleased with my performance at a new event with a new firearm and I look forward to coming back next year."
In her first major tournament as a member of Team Smith & Wesson, Carrie Jamrogowicz took home the High Lady award at the USPSA Area 1 Championships in Parma, Idaho. Competing with a Smith & Wesson M&P Pro Series 9mm pistol, Jamrogowicz outscored six other female competitors en route to her prestigious title.
"The USPSA Idaho Selection did a fantastic job of putting this match together," said Jamrogowicz. "I am extremely pleased with my performance at my first major match representing Smith & Wesson and it has given me great confidence for my upcoming matches."
Also debuting for Team Smith & Wesson this year was Laura Torres-Reyes, who earned titles in both USPSA and IDPA competitions. Demonstrating her versatility in the different shooting sports, Torres-Reyes took home the High Lady award at the Texas Multi-Club IDPA Regional held in San Antonio, Texas, besting a field of six women. She followed the victory with another win in the Production Division at the USPSA Virginia/Maryland Sectional match in Fredericksburg, Virginia. Torres-Reyes expertly used the M&P9 Pro Series pistol to secure her championship titles.
"I am extremely proud of how our talented team of female competitors has performed in the many different action shooting sports this season," said Smith & Wesson Team Captain Julie Golob. "At each match, these ladies have fully demonstrated their diverse skills while acting as great ambassadors to both the sport and to Smith & Wesson. Smith & Wesson has truly put together a well-rounded team of female shooters, each bringing a great skill set and a warm personality to the world of competitive shooting."
About Smith & Wesson
Smith & Wesson Holding Corporation, a global leader in safety, security, protection and sport, is parent company to Smith & Wesson Corp., one of the world's largest manufacturers of quality firearms and firearm safety/security products and parent company to Thompson/Center Arms Company, Inc., a premier designer and manufacturer of premium hunting rifles, black powder rifles, interchangeable firearms systems and accessories under the Thompson/Center brand. Smith & Wesson licenses shooter protection, knives, apparel, and other accessory lines. Smith & Wesson is based in Springfield, Massachusetts with manufacturing facilities in Springfield, Houlton, Maine, and Rochester, New Hampshire. The Smith & Wesson Academy is America's longest running firearms training facility for law enforcement, military and security professionals. For more information on Smith & Wesson, call (800) 331-0852 or log on to www.smith-wesson.com . For more information on Thompson/Center Arms, log on to www.tcarms.com.