TRCP Protests Utah Energy Leases Over Habitat Concerns
Sportsmen's group points to the need for better upfront planning for development
to be compatible with crucial habitat for big game and upland birds.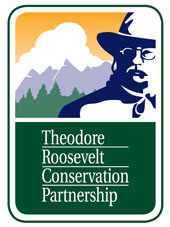 WASHINGTON – -(AmmoLand.com)- Citing a need for more comprehensive upfront planning in crucial wildlife habitat, the Theodore Roosevelt Conservation Partnership today filed an official protest of 26,000 acres of oil and gas leases proposed for federal public lands in Utah. Valuable habitat for mule deer, elk, pronghorn, sage grouse and Gunnison sage grouse is of concern to the sportsmen's group and spurred its action in the Bureau of Land Management's Aug. 18 mineral lease sale. Administrative protests are the public's only means for participating in the leasing of public minerals to private entities.
"Sportsmen support responsibly planned energy development that sustain a range of public-lands uses," said Joel Webster, associate director of campaigns for the TRCP Center for Western Lands. "Our worry with these Utah leases, however, is that advance planning and adequate stipulations for wildlife and recreational resources have not been established prior to the lands being opened to development. History indicates that after public lands are leased, very little can be done to address the course of subsequent development on other values and uses like wildlife habitats and hunting."
The TRCP protest includes approximately 9,000 acres of viable pronghorn habitat in Utah's West Desert region, which is overseen by the BLM's Fillmore Field Office. Since 2007, the TRCP has been vocal in requesting that the BLM undertake the necessary upfront planning to ensure the area's responsible energy development and sustain activities such as hunting and fishing. Other leases objected to by the sportsmen are located on mule deer and elk crucial winter range in Utah's famous Book Cliffs and in Gunnison sage grouse habitat southeast of Moab.
"We find it disheartening to be continually addressing the same issues with the BLM over and over again," continued Webster. "Models for development exist that would enable the leasing and extraction of these energy reserves in a way that conserves traditional public uses of these lands and the valuable habitat for the critters that inhabit them. The approach currently being taken by the Utah BLM works for neither fish and wildlife nor for balanced public land management. Sportsmen will persevere in attempting to assure the responsible management of these shared resources."
"The BLM has admitted that it sometimes has neglected to pursue adequate advance planning for fish and wildlife in its drive to open public lands to the energy industry," said Steve Belinda, associate director of policy and science for the TRCP Center for Western Lands, "and in fact the agency is subjecting other areas in Utah to increased scrutiny – including on-the-ground inspections of proposed lease parcels – in an effort to accurately evaluate their suitability for development. While this represents a step forward, we'd like to see similar attention and level of review instituted as standard operating procedure to avoid conflicts and result in fewer protests."
The TRCP is actively engaged in promoting a new model for energy development on public lands and waters that safeguards fish and wildlife populations and hunting and fishing traditions. The TRCP and its partners believe that to better balance the concerns of fish and wildlife in the face of accelerating energy development, federal land management agencies must follow the conservation tenets outlined in the FACTS for Fish and Wildlife and the CAST principles.
About:
Inspired by the legacy of Theodore Roosevelt, the TRCP is a coalition of organizations and grassroots partners working together to preserve the traditions
of hunting and fishing.