USAMU Soldier takes silver at Shotgun World Championships
By Michael Molinaro
USAMU PAO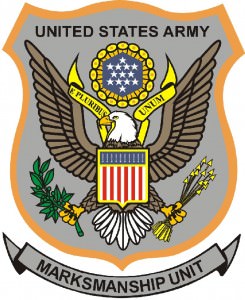 FORT BENNING, Ga.— -(AmmoLand.com)- U.S. Army Marksmanship Unit Soldier Spc. Jeff Holguin took home a silver medal today in Men's Double Trap at the 2009 International Sport Shooting Federation Shotgun World Championships in Maribor, Slovenia.
Holguin hit 144 out of a possible 150 targets in the qualification round and scored a 42 in the finals, missing out on the gold medal by four targets to Italy's Francesco D'Aniello, the 2008 Olympic Silver Medalist.
Holguin, a 2008 Olympian, was joined in the final round by USAMU teammates Staff Sgt. Josh Richmond and Sgt. Glenn Eller, the 2008 Olympic Gold Medalist, giving the Army three competitors to earn a berth in the final round of six. Eller finished fourth in the world and Richmond followed his comrade in fifth place.
The USAMU Soldiers' solid performance enabled the U.S. team to set a new world record and take home the gold medal in the team portion of the championship.
About USAMU:
The USAMU's mission is to raise the standard of marksmanship proficiency and combat readiness throughout the Army by sharing knowledge gained from competing and winning in national/ international competitions, research and development and advanced training programs while enhancing the Army's recruiting effort through an active public information and public relations program. For more information on the U.S. Army Marksmanship Unit, contact the Public Affairs Office at (706) 545-5436, [email protected] or www.USAMU.com . The U.S. Practical Shooting Association is a nonprofit membership association affiliated with the International Practical Shooting Confederation, which is comprised of approximately 67 nations.