VCDL Member Bill Gold – RIP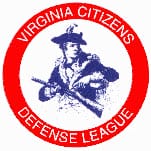 Virginia – -(AmmoLand.com)- It's with great sadness that I have to report that long time VCDL member and a personal friend of mine, Bill Gold, passed away last week, Type I diabetes having taken its toll on his heart. Bill will forever be 56.
I first talked to Bill on ham radio when he moved to Richmond from California around 1986. (Bill's call sign was KB6GHQ in case that rings a bell with some of you who might also be hams.)
It wasn't until much later in our friendship that we discovered that we also had a mutual interest in guns.
One of my favorite memories of Bill was from around 1998. We had just left a restaurant and we were caravanning somewhere. I was stopped right behind Bill's van at a traffic light. His van was blocking my view of the light, so when he did a U-turn, I blindly followed him.
Just after completing the turn, I saw blue lights flashing behind me. Well, I thought, the officer couldn't be pulling ME over for anything, so he must be on his way to an emergency. I switched lanes to allow him to pass. But, no, he was pulling me over. 🙁
Bill, seeing what has happening, pulled over with me into a parking lot.
As the Chesterfield County police officer was getting out of his car, a little surprised to see BOTH vehicles pulled over, Bill and I left our respective vehicles, CHPs in hand, and notified the officer, pretty much in unison, that we were packing.
Looking even more surprised by that interesting coincidence, he thanked us for telling him and that was the end of that issue.
Realizing what the situation probably was, he asked if I was following Bill. I said that I was.
The next question I asked was what I had done.
The officer replied there was a "no u-turn" sign at the light.
I said that I couldn't see the light because Bill's van had blocked my view. But, I continued, I had indeed made that illegal u-turn and understood that I deserved the ticket, nonetheless.
At that point Bill, true to his big-hearted nature, told the officer that HE deserved the ticket since he was the lead vehicle and should have noticed the sign. He said it wasn't fair to ticket me as I was following HIM. Bill said that if the officer wanted to ticket me, that Bill wanted, and deserved, BOTH tickets.
I said, no, that I was responsible for my own actions and I would take my own ticket.
We ended up going back and forth in a tug-of-war over that damned ticket, each claiming and demanding it as their own, as the officer just stood there sort of in shock.
Finally the officer, clearly unable to figure out whether he should laugh or cry, or how he could possibly ticket a driver twice for the exact same offense, looked at both of us, shook his head in disbelief, and said, "Oh, just forget it!" He then got back into his patrol car and drove away.
Rest in peace, Bill.
About:
Virginia Citizens Defense League, Inc. (VCDL). VCDL is an all-volunteer, non-partisan grassroots organization dedicated to defending the human rights of all Virginians. The Right to Keep and Bear Arms is a fundamental human right.