WDFW Director Expected To Be Named In September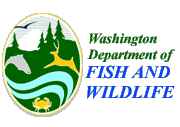 OLYMPIA, Wa –-(AmmoLand.com)- Washington Fish and Wildlife Commission members plan to select a permanent director for the Washington Department of Fish and Wildlife (WDFW) during a public meeting Sept. 11-12 in Olympia, after selecting two finalists yesterday.
The finalists' references and backgrounds will be checked over the next couple of weeks, according to Commission Chair Miranda Wecker. The commission is a nine-member citizen panel, appointed by the governor to set policy for WDFW and select WDFW's director.
The commission interviewed six applicants for the director's position before selecting the two finalists. The department's former director, Jeff Koenings, resigned last December after serving for a decade. Since then, Phil Anderson has served as interim director.
Minutes and audio transcripts of commission meetings are available on the WDFW website at http://wdfw.wa.gov/commission/meetings/2009/ .