Wisconsin Early Canada Goose, Mourning Dove Seasons Open Sept. 1 2009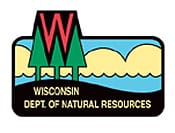 MADISON, WI – -(AmmoLand.com)- The first of the fall hunting seasons arrives on Sept. 1 with the opening the early September Canada goose and mourning dove seasons.
The early Canada goose season runs from Sept. 1-15 and is open statewide (with the exception of the Burnett county subzone). This season requires a separate $3 early Canada goose permit. The dove season runs Sept. 1 through Nov. 9.
"The early Canada goose hunt directs harvest efforts on Wisconsin breeding Canada geese," says Kent VanHorn, DNR waterfowl ecologist. "Successful hunters know that resident geese often change their feeding and movement patterns as September approaches. Scouting ahead of time and staying mobile during the season offers the best chances for success."
The Early Canada Goose Season hunting regulations and the mourning dove hunting regulations are available in portable document format (PDF) on the DNR Web site.
Wisconsin's Waterfowl Breeding Population Survey showed a resident goose population of 148,293 (up 27 percent from 2008) and last year hunters harvested a record 24,276 birds during this early goose hunt.
The 10 year trend for mourning doves shows the populations to be stable, with a 0.8 percent increase. On average, about 14,000 Wisconsin hunters harvest 140,000 mourning doves each year. As with Canada geese, mourning dove hunters should benefit from pre-season scouting to see where birds are flying as they move between roosts, water, and feeding areas.
New Mentored Hunting Law in effect
"At this time of year, particularly over the holiday weekend, many people are spending time outdoors and we encourage everyone to respect each other's interests," adds VanHorn. "Also, Sept. 1 is the first day the new mentored hunting law is in effect. The law allows any licensed hunter to take anyone 10 years of age or older hunting under certain conditions. Specifics are available on the DNR Web site. It's a great way to introduce someone new to hunting and pass on the traditions we love and cherish."
Dove hunting regulation and safety reminders
* Doves are migratory birds so hunters must use a plugged shot gun with a capacity not to exceed 3 shells in the magazine and chamber combined.
* Dove and all migratory bird hunters must be HIP certified. HIP certification is free and available at all locations where hunting licenses are sold.
Remember to avoid shooting at doves near power lines and horizontally at low-flying birds where other hunters may be present. Following the basic rules of firearms safety should avoid these situations.
FOR MORE INFORMATION CONTACT: James Christopoulos (608) 261-6458 or Bob Manwell – (608) 264-9248
About:
The Department of Natural Resources is dedicated to the preservation, protection, effective management, and maintenance of Wisconsin's natural resources. It is responsible for implementing the laws of the state and, where applicable, the laws of the federal government that protect and enhance the natural resources of our state. It is the one agency charged with full responsibility for coordinating the many disciplines and programs necessary to provide a clean environment and a full range of outdoor recreational opportunities for Wisconsin citizens and visitors.