Pro Gun Amtrak Amendment Overwhelmingly Passes in the Senate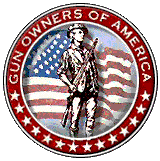 Washington, DC –-(AmmoLand.com)- An amendment to end the complete gun prohibition on Amtrak trains passed overwhelmingly Wednesday in the U.S. Senate by a vote of 68-30.
Senator Roger Wicker (R-MS) offered the amendment to allow law-abiding gun owners to safely and legally transport firearms when they travel on Amtrak.
Current Amtrak regulations prohibit firearms in both checked and carry-on baggage. But Sen. Wicker's amendment prohibits any federal taxpayer funding of Amtrak if it does not allow gun owners to transport firearms on trains in a manner similar to that of airlines.
Under this amendment, travelers would be able to transport a firearm from Amtrak stations that accept checked baggage as long as the firearm is declared and carried in a hard-sided, locked container.
The amendment was attached to the 2010 Transportation-Housing & Urban Development Appropriations bill and must now be reconciled with the House-passed bill, which does not contain the Wicker amendment.
About:
Gun Owners of America (GOA) is a non-profit lobbying organization formed in 1975 to preserve and defend the Second Amendment rights of gun owners. GOA sees firearms ownership as a freedom issue. 'The only no comprise gun lobby in Washington' – Ron Paul