Community Archery Program Targets Phoenix And Tucson Metro Areas
Partnership focuses on providing healthy activities for Arizona's youth.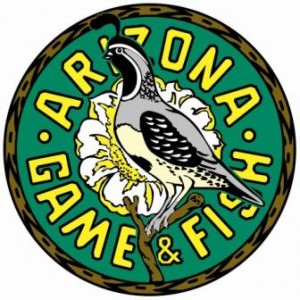 PHOENIX, AZ — -(AmmoLand.com)-The Arizona Game and Fish Department and the Archery Trade Association have teamed up to increase archery and bowhunting programs for youngsters throughout Arizona and enhance facilities in the Phoenix and Tucson metro areas.
Through the agreement, the ATA will provide funding to the Game and Fish Department to double their current archery recruitment staff to include an archery coordinator and a bowhunting coordinator.
"This exciting new partnership with the Game and Fish Department will help grow archery and bowhunting in Arizona and specifically in the Phoenix and Tucson areas," said Mitch King, Archery Trade Association's director of government relations. "The ATA and its Arizona members, archery manufacturers, and archery shops from across the state are anxious to help the Department reach out to the youth of the state to provide them with a safe and fulfilling recreational outlet."
The additional staffing combined with the concerted effort between all parties will provide a focused campaign for continuing and growing community-based archery programs like National Archery in the Schools, After School Archery, and Junior Olympic Archery Development.
In addition, the expanded effort will allow the implementation of programs highlighting 3-D archery, bow-fishing, crossbows, the National Bowhunter Education Foundation's courses, and outdoor skills workshops.
"We now have more than 122 schools participating in the Archery in the Schools Program," said Game and Fish Assistant Director Ty Gray. "This partnership with the Archery Trade Association will help expand these programs and new ones further into the communities of Arizona to recruit and retain new archery shooters and bowhunters."
In a multifaceted grassroots system, the Archery Trade Association's (ATA) Community Archery Program works with state wildlife agencies, local parks and recreation departments, communities, archery shops, clubs, and organizations to expand on the success of the National Archery in the Schools program, a physical education curriculum designed to teach international-style target archery in grades 4-12.
"These are exciting times to see the Game and Fish Department working hand-in-hand with private industry to achieve the same goal," said Randy Philips, owner of Archery Headquarters in Chandler and an ATA board member.
There are many benefits from shooting a bow and arrow. Although shooting a bow is a physical activity, physical condition is not a limiting factor and allows equal participation. Additionally, shooting sports develop concentration and metal focus, improve self-confidence, teach respect and accountability, and provide a low-impact healthy activity.
To learn more about shooting sports and the Arizona Game and Fish Department, visit www.azgfd.gov/shootingsports.
Sign up to receive free news by e-mail! The Arizona Game and Fish Department offers a number of free electronic newsletters to keep you updated with information about hunting, fishing, wildlife viewing, archery/shooting sports, off-highway vehicle recreation, boating recreation, department activities, commission news, rules and regulations, public events, and more. If you are signing up for the first time, visit www.azgfd.gov/signup. If you are already signed up but wish to subscribe to any of our other newsletters or update your e-mail address information, visit our "edit user profile" page.

About:
The Arizona Game and Fish Department prohibits discrimination on the basis of race, color, sex, national origin, age, or disability in its programs and activities. If anyone believes that they have been discriminated against in any of the AGFD's programs or activities, including employment practices, they may file a complaint with the Deputy Director, 5000 W. Carefree Highway, Phoenix, AZ 85086-5000, (602) 942-3000, or with the Fish and Wildlife Service, 4040 N. Fairfax Dr. Ste. 130, Arlington, VA 22203. Persons with a disability may request a reasonable accommodation or this document in an alternative format by contacting the Deputy Director as listed above.