Arsenal's SGL31 5.45X39 Rifle Now Available
Dateline – 1974-The Soviet Union introduces its AK-74 rifle chambered in 5.45X39. Nicknamed the "Devil's Round" by the Afghans, this weapon and round quickly became popular with elite Special Forces units around the world and still is to this day.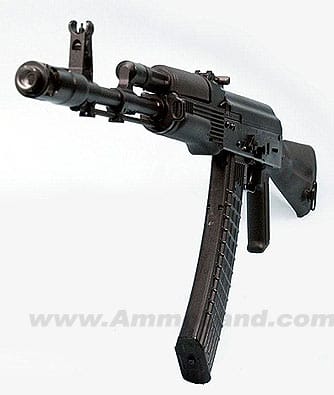 Las Vegas, NV –-(AmmoLand.com)- September, 2009 Arsenal, Inc introduces its own AK-74 rifle chambered in 5.45X39. Combining 21 century technology with original Mil-Spec design features, Arsenal has succeeded in producing America's first ever AK-74 built on an original Russian Kalashnikov platform.
Bringing the flat shooting, superior ballistic characteristics of the5.45X39 round together with the world's most reliable battle rifle ever made, Arsenal is sure to re-invent history with the addition of this rifle to its product line.
Each SGL31 will come standard with Arsenal's own, new production, US made, AK-74 muzzle brake that uses modern day CNC technology to improve upon an already highly effective brake. As with all Arsenal products, this brake is made with original Mil-Spec designs, insuring the effectiveness of the brake is never compromised and only improved upon.
Also, every SGL31 will have Arsenal's upper and lower handguards that are said to be the world's most effective heat dissipating AK handguards on the market due to its stainless steel heat shield. The SGL31 features a hammer forged chrome lined barrel that is built to stand not only the test of time but against any environment or situation encountered.
In keeping with Arsenal's tradition of insuring authenticity and reliability every SGL31 comes with a bullet guide and the ability to accept and feed reliably Arsenal's Mil-Spec, steel re-enforced, legendary, double circle 10 high capacity magazines. And, with Arsenal's exclusive two stage trigger design, the SGL31 provides a clean and crisp pull when shooting. Available with optional accessories, like the KV-04S scope mount and the four-sided aluminum picatinny rail, the battle tested and battle proven design of the AK-74 becomes the battle rifle of the future in the form of the Arsenal SGL31.
Combining these features and many more, like the different stock lengths and colors, the SGL31 sets the standard as the most reliable and accurate battle rifle ever. And with a starting MSRP of $799.00, the SGL31 sets the standard in yet one more category… affordability.
Starting out as a small manufacturer and importer on the west coast, Arsenal, Inc. developed a reputation for building and importing only the highest quality parts. Then, when Arsenal, Inc moved to Las Vegas, NV they transferred that same passion and attention to detail spirit into manufacturing and importing firearms. Now Arsenal serves as full line manufacturer, importer, and developer of the best combat rifles available and the accessories for them.
For more information on this product or any other product by Arsenal, Inc. line please call (702) 643-2220 or visit www.arsenalinc.com.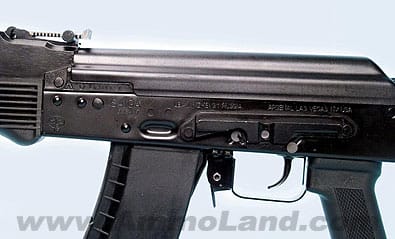 About:
Arsenal Inc, the exclusive licensed US manufacturer of the finest and most authentic examples of the time proven assault rifle design. We utilize the latest technology and materials while upholding the legendary standards of Arsenal of Bulgaria. All U.S. made models are semi automatic, shoulder fired, gas operated, magazine fed rifles built on forged and milled receivers made with the latest CNC technology. Several models are available in calibers 7.62 x 39mm, 5.56 x 45mm, and 5.45 x 39.5mm.