Second group of black-tailed prairie dogs released in S.E. Arizona
Multi-partner reintroduction effort aims for species comeback.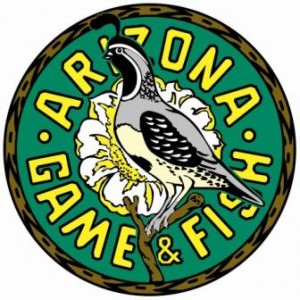 Arizona –-(AmmoLand.com)- Nearly 50 years ago, they vanished from Arizona's landscape, but thanks to a multi-partner reintroduction effort, black-tailed prairie dogs are making a comeback.
Twenty-seven black-tailed prairie dogs captured in New Mexico were released Sept. 21 into the wild at the Bureau of Land Management's (BLM) Las Cienegas National Conservation Area near Sonoita in southeastern Arizona.
This release follows a release last October of 74 black-tailed prairie dogs on state land in the conservation area.
The reintroductions aim to repopulate these animals to where they once existed in Arizona.
"Black-tailed prairie dogs play a key ecological role by helping maintain grasslands for other animals to forage and serving as important prey for eagles and hawks," said Eric Gardner, nongame branch chief with the Arizona Game and Fish Department. "Because of the far-reaching effect they have on other species, successful re-establishment would benefit the whole ecosystem by maintaining species diversity."
The animals used to re-establish black-tailed prairie dogs in Arizona were chosen based on their similar genetics to the population that previously existed in the state.
Acclimation cages were used to prevent the animals from dispersing too quickly upon release and to allow them to adjust to their new environment. In time, the animals will burrow themselves out of the acclimation cages and be free to establish an underground network of tunnels.
This reintroduction site and the first one will be used to evaluate and modify the methods employed to reintroduce prairie dogs. Once the population is stable, Game and Fish plans to re-establish the species in up to four additional sites in southern Arizona to contribute towards the national conservation effort and preclude the need for listing as part of the Endangered Species Act.
This black-tailed prairie dog release was a collaborative effort between the Arizona Game and Fish Department and the Bureau of Land Management. Last October's release teamed the efforts of Game and Fish, the State Land Department, and volunteer support for the site preparations by Sky Island Alliance, Animal Defense League and the Sierra Club.
"This is an exciting milestone for us," said BLM Ecosystem Planner, Karen Simms. "The partnership's effort is one step closer to establishing a self-sustaining population of the native black-tailed prairie dogs and enhancing the unique ecosystem we have here in the Las Cienegas National Conservation Area."
Black-tailed prairie dogs are one of Arizona's two native prairie dog species. The other species, which is found in northern Arizona, is the Gunnison's prairie dog.
The black-tailed prairie dog formerly inhabited the grasslands of southeastern Arizona. Population declines began in the late 1800s and continued into the mid-1900s, leading to the eventual extirpation of the species from the state. Historically, it was the most widely distributed of the five prairie dog species. Human-related factors, including poisoning and habitat fragmentation, greatly reduced their numbers range-wide over the last 150 years.
Black-tailed prairie dogs are approximately 15 inches long and weigh 2-3 pounds. These tan animals with black-tipped tails are highly social, living in coteries or family units. Family groups live close together to form larger colonies or towns for predator evasion.