California Spay & Neuter Bill Remains A Threat
The California mandatory spay/neuter bill remains a threat to sporting dog owners.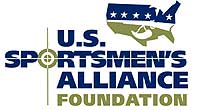 Washington, DC -California –(AmmoLand.com)- SB 250, sponsored by state Senator Dean Florez (D- Hanford/Bakersfield), would prohibit anyone from owning a dog that is capable of reproducing unless an "unaltered" dog license is purchased. This would cause unnecessary financial hardships on many sportsmen who will be forced to spay or neuter their animals at their own expense.
As previously reported, the bill had been placed in the "suspense file" where bills with a fiscal impact go. Once a bill has been placed there, legislators must vote to remove it before the bill can be considered again. However, further action has now been taken.
The State Assembly included an amendment last week exempting sporting dog owners from the spay and neuter requirement as long as the dog's owner possesses a valid hunting license. This amendment was the result of the continued outpouring of opposition from sporting dog owners and dog enthusiasts.
However, despite the added protection, the measure still includes language allowing local governments to enact a stronger, more restrictive spay/neuter law. The amendment offers no guarantee that sporting dog owners would be protected from those local ordinances.
Increasingly, a trend is emerging across the country where anti-hunters are turning to local governments to implement onerous dog care regulations. Unfortunately, local governments often succumb to the emotional rhetoric of these groups and pass stringent and unnecessary restrictions on dog owners without regard for the variations in types and uses of dogs.
"Allowing local governments to easily remove the protections given to sporting dog owners in SB 250 would completely undermine the immense effort it took to get those protections in place," said Jeremy Rine, associate director of state services for the U.S. Sportsmen's Alliance. "California sporting dog owners need to continue to oppose SB 250 until this provision is removed."
Take action! California sportsmen and sporting dog owners should continue to contact their state Senators and Assembly members with calls, letters, faxes, and emails asking them to oppose SB 250. To find contact information on your elected officials, please visit the Legislative Action Center.
About:
The U.S. Sportsmen's Alliance is a national association of sportsmen and sportsmen's organizations that protects the rights of hunters, anglers and trappers in the courts, legislatures, at the ballot, in Congress and through public education programs. For more information about the U.S. Sportsmen's Alliance and its work, call (614) 888-4868 or visit its website, www.ussportsmen.org.