Constitution Day Then and Now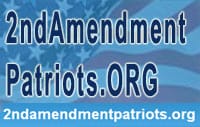 Indianapolis, IN –-(AmmoLand.com)- Today, Constitution Day marks 222 years ago when 39 brave men signed our Constitution. What would they say about our current government? Can you imagine trying to accomplish what happened on Sept. 17th, 1787 with today's elements that either hold office or are running for office?
Having nearly 500 e-mail recipients is no army, but it's a start. Here in Indiana it will make a fine "company". I hope that we can continue to build on this force and it will take each and everyone of us to apply ourselves in the coming weeks to set events in play for the coming election next year.
It is our hope that folks in every state will begin preparing for their own elections. Here in Indiana with the pipeline we now have linking the northern part of Indiana like South Bend, Elkhart and Ft. Wayne with the southern part such as Vanderburgh, Gibson, Warrick, Pike, Posey and many other counties, we have the ability to apply some control on these races. I know we also have many of our brothers and sisters in the mid part of the state on board with us now.
I'm asking that all of you on this e-mail list and those to whom you forward my letters to, to get yourselves mentally prepared to participate in setting in motion the events of the next several months that will benefit gun owners and Americans in general here in Indiana.
We will need to rely on ourselves and each other to provide that we have the absolute best candidates or incumbents running for office, even if it means to create primaries in order to have qualified individuals to vote for. We must not allow this opportunity to pass us by.
To simply be satisfied with "someone running" is not an option. Failure to actively and aggressively pursue the most qualified and worthy candidates who understand our Constitution will result in another long line of battles that we don't want to have to fight.
I strongly advise that we continue to bring people on board and invite them to connect with us through our website and add themselves to this e-mail list. Simple go to www.2ndamendmentpatriots.org and click on E-mail list sign up and follow the simple instructions.
Regardless of where you live and in particular here in Indiana find out all you can about those candidates. At this time I will not make a judgment call on any particular candidate, but I have been following some. We can make a clear determination on incumbents that have held office. Too many of them have failed miserably in restraining themselves to operate within the Constitution and serve admirably. THEY MUST BE REMOVED FROM OFFICE TO WHICH THEY HAVE DISGRACED.
This is it folks, lets not mess it up. Gun owners must demand that those seeking office explain their understanding or lack of understanding of the Second Amendment.
Again, I refer you to Rachel Grubb's website http://www.politicalgateway.com/cand.php?id=1496&isid=2081&page=issue . She is on this e-mail list. I hope she does not mind me using her site as an example, but having the courage to publicly state her position is exactly what I'm talking about. This lady does not need coaching. It's how she feels.
The one thing that makes me grind my teeth is when I hear someone answer me a question about the Second Amendment with, "well I like to hunt or my family always believed that people have the right to hunt".
Indiana has some real good defenders of gun rights currently in office, we must not lose them. We also have some who work the system and never openly promote gun rights, but simply hold back in the shadows and will reluctantly cast a "good vote" just for the sake of getting a rating for the next election cycle.
We don't need to exchange that type of hypocrite with a new hypocrite. At our 2nd Amendment Patriot meeting this month we will write out postcards to the gentleman who was happy to be in the presence of everyone or group he could reach during the campaign cycle.
But now Rep. Ellsworth has joined the elite and he and his staff have done a terrific job of keeping a barrier between him and us "menial" electorates.
Even though Mr. Ellsworth may not read our postcards personally, someone in the food chain will see them. It's just one more small turn of the screw that we can inflict and if we all make that turn, at some point pain will set in on the intended. If a person seeks office and is elected they are indebted to physically present themselves to whom it was they sought that office in the first place.
Jim and Margie
STAY UNITED
2nd Amendment Patriots
www.2ndamendmentpatriots.org
About:
The Second Amendment Patriots are a local group of citizens dedicated to preserving the rights, freedoms, and civil liberties of every American by educating the American public of the founding and history of this country and its founding fathers by explaining the role, functions and purpose of the U.S. Government; and by teaching the need and importance of an armed American public, in order to allow for a more prosperous and respectful country consisting of American citizens with a pledge of allegiance to their country and who will at the same time, voice their demand to take back the present overwhelming power of the U.S. Government and deliver it into the hands of the people to which it belongs.