Department Of Game And Fish At The NM State Fair
Natural Resources Building will feature live animals, educational presentations.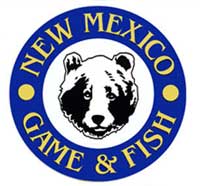 New Mexico –-(AmmoLand.com)- Visitors to the 2009 New Mexico State Fair can see a live fox, wild turkeys, trout and more at the Department of Game and Fish exhibit Sept. 11-27 in the Natural Resources Building of Expo New Mexico.
Live game fish, snakes and owls also are on the visual menu at this year's exhibit. Visitors to the audio-visual room will have a chance to hear presentations by Wildlife Rescue, Wildlife West Nature Park, Valles Caldera, Bosque Del Apache, JTD Knives, the U.S. Army Corps of Engineers, and the Department's Aquatic Education Program.
New this year: The New Mexico Duck Calling Contest will be at 10:30 a.m. Sept. 20 on the front lawn of the Natural Resources Building. The winners will qualify for the World Championship Duck Calling Contest in Stuttgart, Ark. Sponsors include Buck Gardner Calls, Ducks Unlimited, Delta Waterfowl, Duke City Duck Club and the New Mexico Department of Game and Fish.
The "Poach Coach," a trailer designed by the Department to display animals unlawfully killed, will make a special appearance Sept. 17 for Law Enforcement Day.
Fair admission is $7 for adults, $5 for seniors, $5 for children ages 6-12, and free for children ages 5 and younger. This year, the Fair is offering a package deal of five people for $20. The tickets can be used at any time. Parking is $5 per vehicle.
For more information, please visit www.wildlife.state.nm.us and click on the State Fair logo.